Would you like a little peek?
I have probably made it known before that I have a little notebook obsession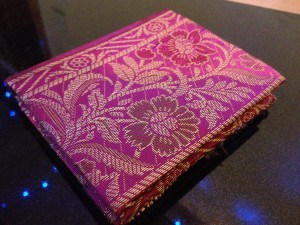 Actually, it's not just little ones – big, small, functional, impractical, ruled, plain – I do love a nice notebook.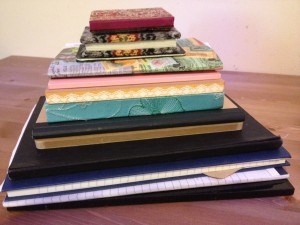 When I decided I was going to undertake this project I knew  I would need a special kind of book to keep within samples of the lovely yarns I was soon to discover.
My favourite lovely-notebook-shop did not disappoint. Page upon page of crisp brown paper: to write extolled virtues of local yarns, to stick down business cards and sew swatches into.
The only thing I couldn't find  were the kind of handy pockets that should be widely available, but you usually only find in recipe journals, or in the back of scrapbooks (the kind you used to get to keep your negatives in, in old photo albums)  – the kind one needs to keep UK wool ephemera in. However, I do 'make do and mend'…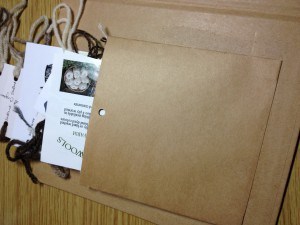 I used to try and keep ball bands and a little sample of the wool I used in projects – if I  intended to use the wool again –  but they used to clutter up the bottom of my stash box. I was also very bad at making gauge swatches too.
Do you keep a note of the wool you use and what do yo do with your swatches?
I guess a lot of people will use Ravelry to remind them – I think the yarn database there is totally invaluable.
When I get a new wool to sample, I look forward to writing some notes in the book for future reference and knitting a swatch to keep inside.
I seem to have coupled my love of stationery and wool… I think this could be the start of a long, happy relationship!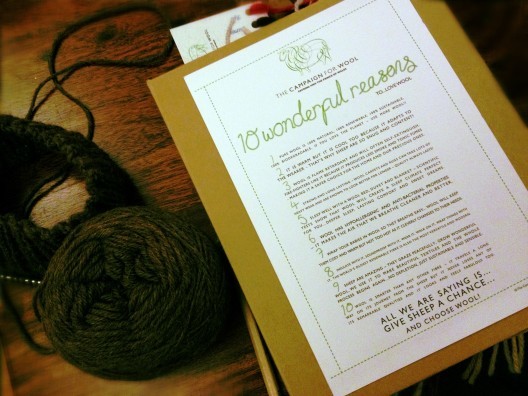 Speaking of works in progress,I have been trying to fix a jumper I made last year – I say fix, I mean lengthen (when will I learn to knit the length for me, rather than the length the pattern thinks I am?)
I did this just before Christmas…..
I know! How destructive?!…and risky, but I followed the instructions here and I was happy that I managed to do it efficiently!
I decided that, as well as being too short, the pattern around the hem was just accentuating my buddah belly, so it did not return.
I was delighted when I eventually got it to the desired length (but I don't think I can knit with thin yarn and thin needles again, I am too too impatient), but I cast off too tight! *shakes fist at oneself* – so I am off to unpick and try again!
I love this wool (regardless of its thinness!) it is lambswool, spun at Tod & Duncan.
How are your #knitbritish wips?
ETA – see that lovely mohair in the very first image? That is from New Forest Mohair and you should definitely contact Frances and find out which colours she has (she likes experimenting, so new colours may be added from time to time), but if you want to try out a new yarn/fibre just order up a skein of the natural and just squeesh and love and cast on!