We are still waiting to hear of baby rumblings, but none as yet and so there was time time to block this wee cardi!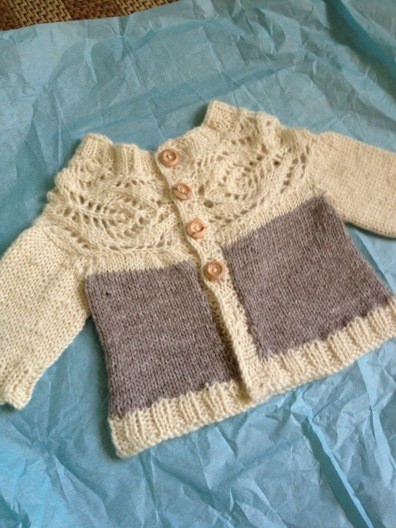 This is Lush, by Emily Wessel of Tin Can Knits and it is an early pattern release from her upcoming book Handmade in the UK
I knew as soon as I saw it that I wanted one for myself, but how nice to knit a mini version as a practice?!
I loved knitting this from the beginning. The pattern is written beautifully and clearly and quite succinct for a sweater pattern.
You begin with the delightful lace yoke and wet block it (which took too long! I almost got the hair dryer out I was so impatient to get knitting!)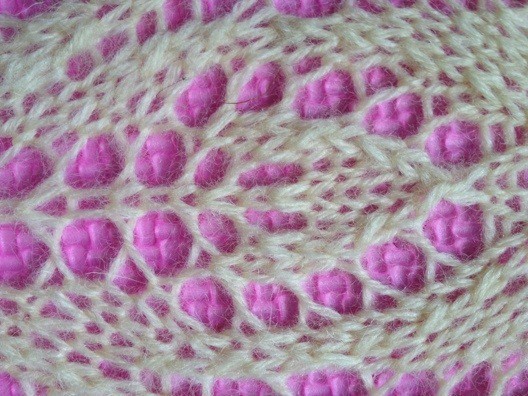 Then join the yoke and pick to the stitches for the body and collar!
I used the last of my BFL from the Halo cushion and some of my (almost gone, precious, discontinued) Blacker Corriedale and Alpaca. I love the natural colours. I was going to choose some cutesy baby buttons, but I stayed with the natural look!
Great pattern and knit and I am really looking forward to the book release for more great patterns knit in British fibre.
I also finished another TCK project, this time by Emily's designing partner Alexa Ludeman, which is Caramel Slouch
It's currently on a second block though , as it is not quite as slouchy as I like. This is no fault of the pattern – it's my big heid! I usually knit extra slouch into hats and I didn't this time. Also my yarn erred a little on the side of chunky, I'd say…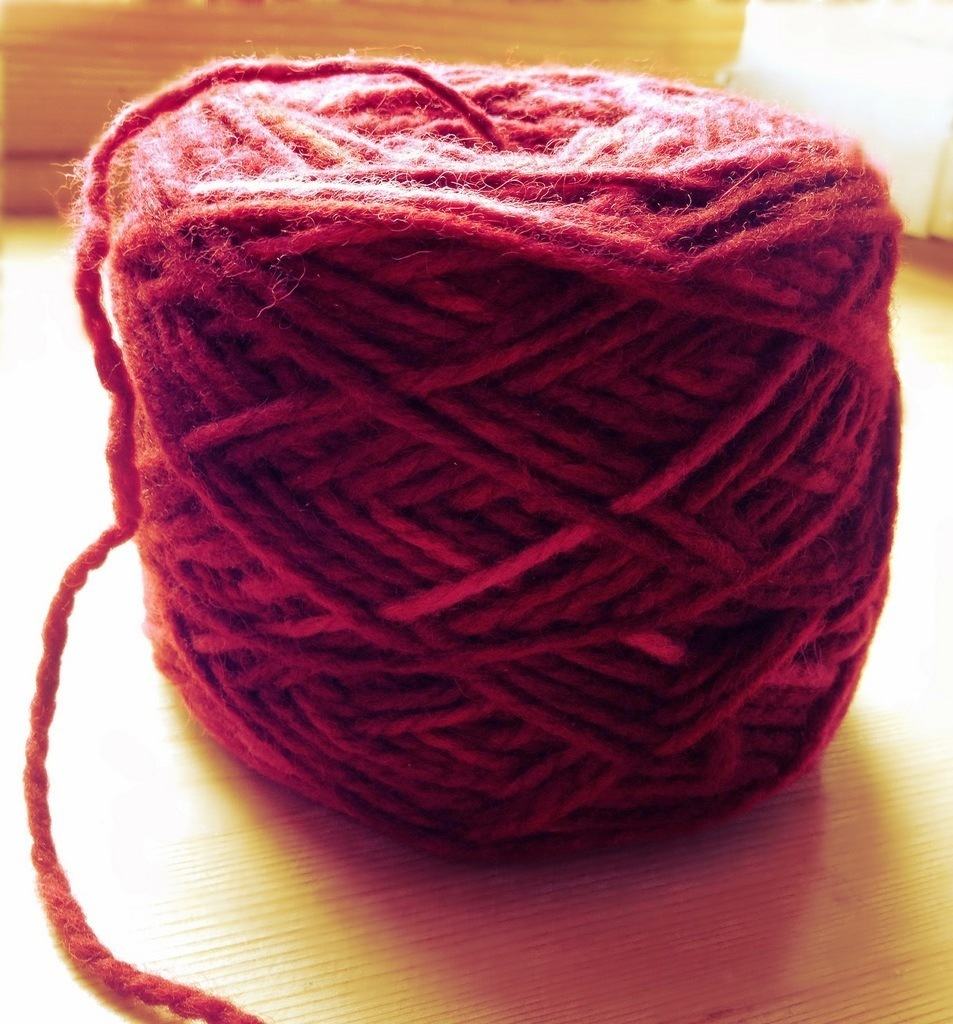 It is a delicious merino from Shilasdair, which is bred for them in the Borders. The yarn has a beautiful velvet & slightly felted feel: a very luxurious yet, I'd say, a robust yarn. I think the fact that it is fulled slightly already will cut out the inevitable merino pilling and can imagine cabling will be gorgeous in this.
There is a cabled lace brim on the Caramel Slouch, but as its stretched over a dinner plate at the mo, you wouldn't see it in all it's glory. I will take better pics once I get more slouch blocked in.
Again, this was a beautiful knit & a nicely written pattern. I think those frightened of both lace & cables would find this a great project – it is so nice to see cabling on the brim and I really love the construction of the hat. I think I may have to knit one for each of the neblings!