Have I told you, I reeaalllllly love the designs from Tin Can Knits! I am sure might have mentioned it before, once or twice!
The Transatlantic duo have recently published Handmade in the UK, featuring 11 lacy designs by Emily Wessel.
I eagerly anticipated the e-book, but when the actual book dropped through the door last week I was thrilled and it's has been pored over within an inch of its life.
If it's TCK you know it's going to be beautiful, stylish patterns, designed with a finger on the pulse of what knitters want to make AND wear! Add to that a collection designed entirely in British wool or by UK dyers and I feel like throwing a parade!
Inspired by her new home in Scotland and the great standard of local dyers and yarn producers – from Jamieson & Smith, Orkney Angora and Shilasdair, to Uncommon Thread, Juno Fibre Arts, Skein Queen and Old Maiden Aunt – Emily has selected yarns which perfectly accompany and show off her lace designs.
I have already knit two projects from the book and have two WIPs, too.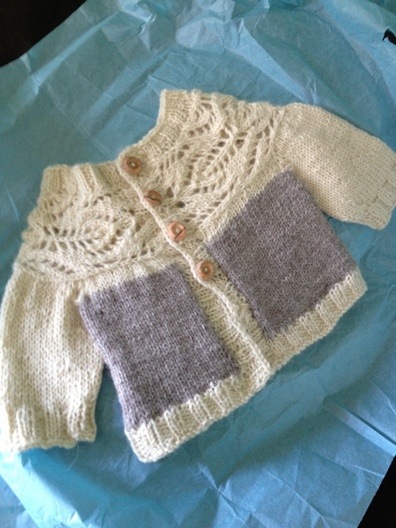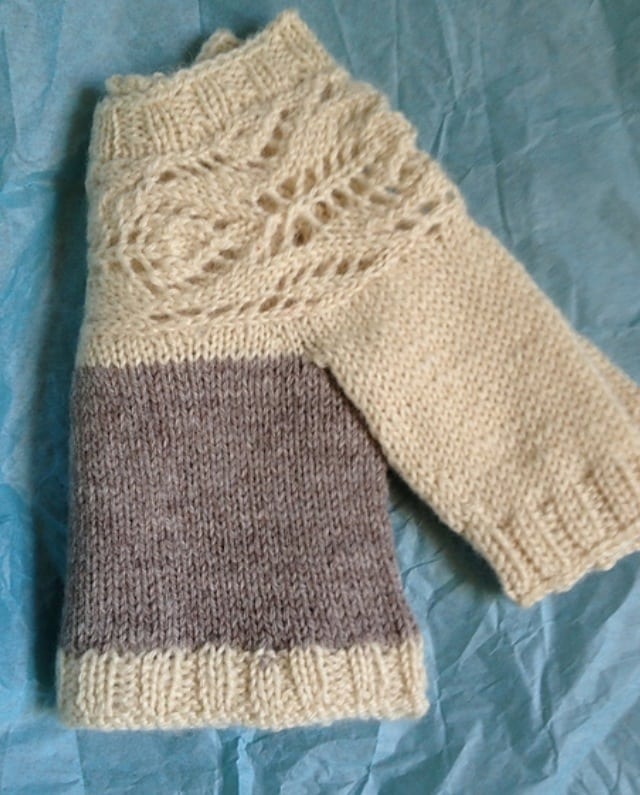 The Lush cardigan was a special pre-release from the book and I was keen to knit it up for a friend's baby. I blogged about it here. The wool I used was BFL and a Corriedale & Alpaca blend. The sample from the book is made from yarn by Skein Queen and having seen the cardigan at the Edinburgh Yarn Fest I can confirm that the voluptuous
is a real delight.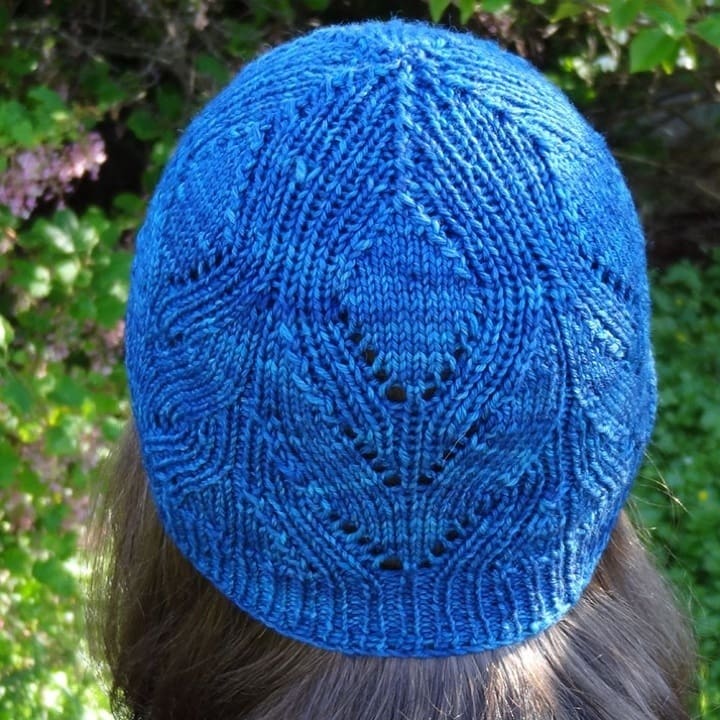 I adored knitting the Loch Hat – it was really exciting to watch the pattern emerging. I hadn't really used lace in a hat like this before and I am so pleased with the result. I decided to squirrel it away for a gift, but it was difficult not to keep it!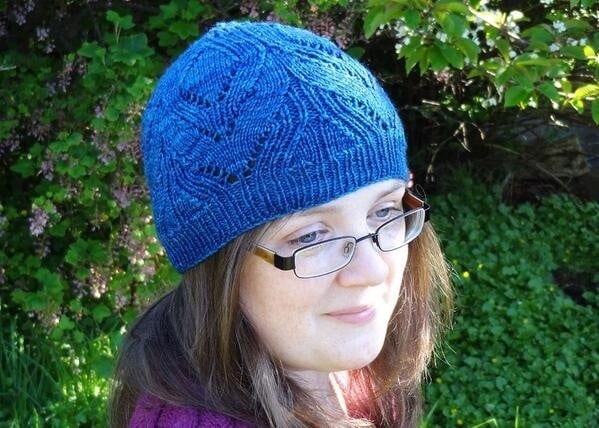 The wool I used was merino sport dyed by Helen of Ripples Crafts and I really believe this was a case of the yarn matching the pattern perfectly.
I will need to head back over to the website to get more for the matching mitts!
I have Estuary cast on at the moment and I am using yarn from the suggested yarn-dyer extraordinaire, Old Maiden Aunt! This is a 4ply UK bred Corriedale in the colourway Last Night's Red Dress!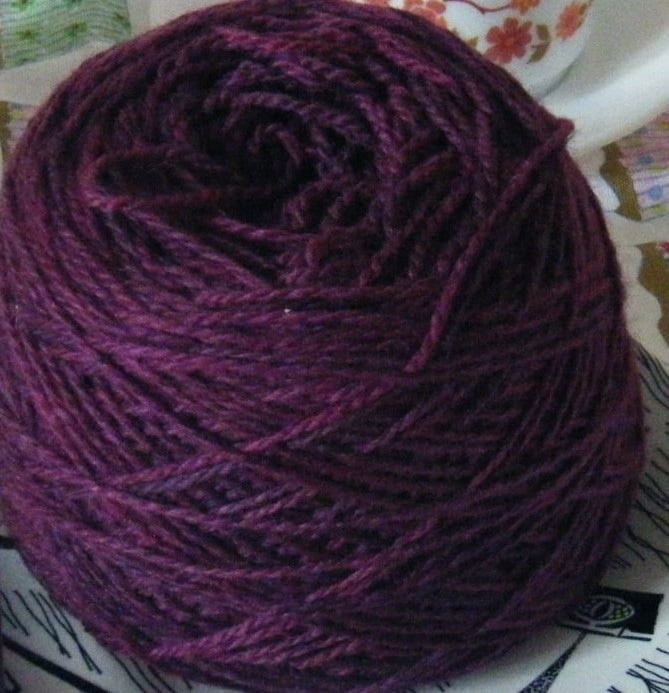 I will post project pics when blocked, but I think this is my favourite pattern from the book so far. Mostly because it challenges me a bit. I am not the greatest chart reader, but (like ALL these patterns) the pattern is set out beautifully in a really easy to understand way and I almost feel like each chart is a little lesson and then an achievement!
Again, watching the waves and ripples form is a joy to behold!
Another WIP (though a longer term one, I think) are Vivid blanket squares.
The version in the book is in fantastic rainbow colours from Jamieson & Smith and I have seen some lovely versions on Ravelry, particularly the version made by Alexa – Emily's partner in design.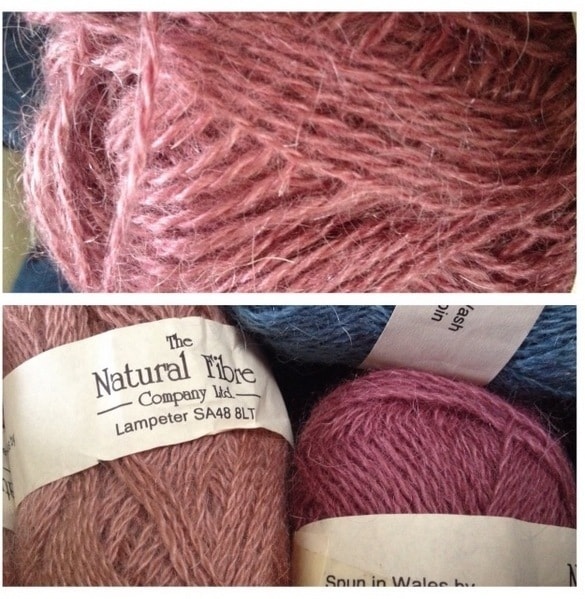 My British wool in this project has a nice story. My Besty told her aunt about my KnitBritish project and she sent me a massive bag of coloured mohair, spun at Blacker. She bought it on holiday – as she cannot resist a ball of yarn! – but had not knit with it yet and so must have thought my need was greater! Thanks so much to Aunty Joyce!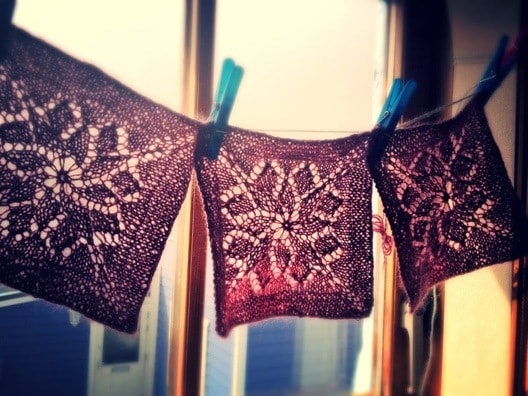 I like the fuzzy, halo effect of the mohair! It might lack the amazing stitch definition of the Shetland, but it definitely has character! With this pattern I mastered a new cast on, again learning something new with Tin Can Knits!
It is patently clear that Tin Can Knits love design, but they also really seem to care about what we wanna knit and how. From newbies to the most intricate knitters, they really do offer something for everyone and HMUK is no different. Whether you are an old hand at lace or you want to get to grips and gain confidence with your lace knitting, you will find these patterns a joy to knit.
And don't forget the gems of yarns too. I know it is often tempting to knit patterns in a yarn of your own choice, rather than the ones suggested, but there are so many beautiful UK yarns featured in the book – and lots of great natural and dyed home grown wool besides – you've no excuse not to knit British!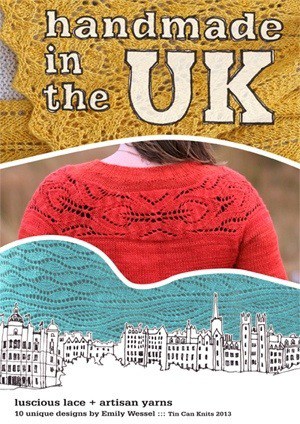 If like me you cannot wait to knit the entire book then you should head right on over to their website (it will be the best use of $16 CAD ever!) and treat yourself ooorrrrrrrr you could win yourself one right here!
Emily has kindly offered an e-copy of the book to one of you lucky lovelies!
To enter leave me a comment telling me your favourite pattern from Handmade in the UK and your personal favourite British yarn or dyer
I will close the competition on Monday, 29th July and announce the winner soon after.
Feel free to tweet and facebook, spread it around! Only comments left here will be entered into the giveaway.
Happy Knitting!