Hello and welcome in to episode 120 of the podcast – relaunching after my summer hiatus with a new name – welcome to WoolWork.
Listen to the podcast
Also available on Spotify, iTunes and wherever you find your podcasts!
| A New Name
MOONCHIIIILLDD! …   sorry, small never-ending story ref there!
Hello to the new name for the podcast! The logo and name should have change across all podcatchers. The Ravelry group names has changed and so have my social media handles. The website will take a wee bit longer to change.
If you need to know the reasons why I've changed the name, I suggest having a listen to Episode 119. I don't mean to neglect anything that KnitBritish has done, stood for or created/enabled,or take away what it means, but this name change has definitely grown from my journey with KnitBritish and WoolWork speaks on a level that I think includes more people. I will still only be buying British and local wool and I will still be talking about it – that's still my journey! But I need to speak more to the skills, valuable knowledge and artistry in our own hands and the wool world at large. 
| Fine Fettle Fibres Wool Exploration Day
More about my day with hands on wool exploration at FFF, in Felton which w
| About Garthenor, with Jonny King
Part of the day at Fine Fettle Fibres  was a series of talks  with Zoe Fletcher, The Woolist, Jonny King from Garthenor and Alice Underwood from The Rare Breed Survival Trust, Cumbria
I'll bring these discussions to you over the next few episodes and we start with a short talk from creative director of Garthenor on creating breed-specific organic yarns and some of the challenges of doing so.
| Let's have a knit-along!
It's been a little while since we had a KAL (#WoolExploration and #GoodIntentions are, but also different!) and what better way to celebrate the name change than a new knitalong?!

For a really long time I've fancied doing a Tin Can Knits KAL, so this winter we're gonna do it!
I shall post a dedicated KAL blog all about this tomorrow or Monday, but essentially you can make anything by Tin Can Knits and we'll be making from 1st Dec to 14th Feb. I know you all have at least one TCK design in your libraries, if not more. There is hardly a podcast that goes by where we don't talk about new designs, or pattern suggestions, or someone in the ravelry group is making, or planning to make one of their designs. I feel it is long overdue to celebrate one of our favourite design teams with a KAL and I'm really looking forward to a TCK-along!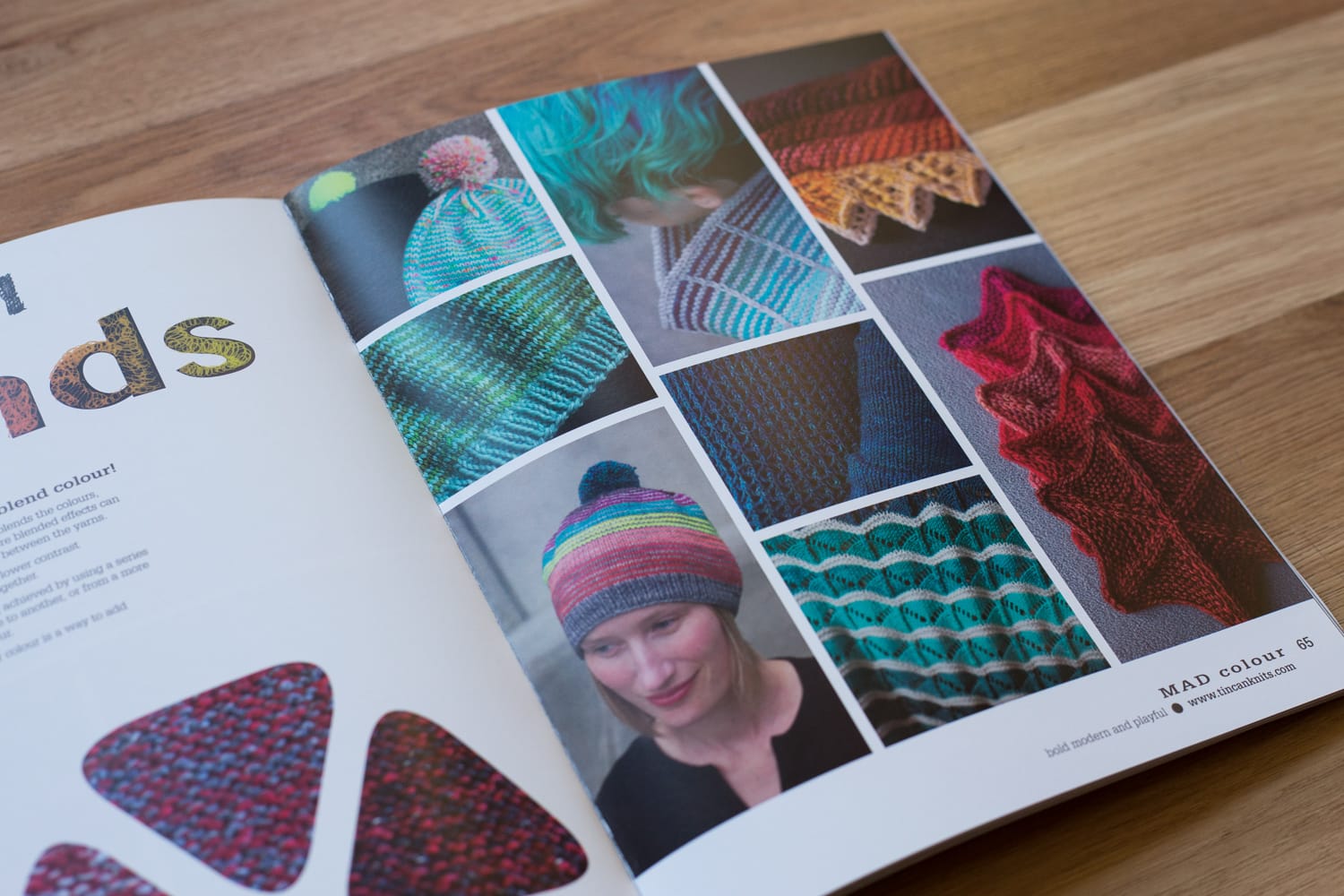 | Wool Exploration: Norfolk Horn
I've been delighted to discover the wonders of Norfolk Horn along with our Wool Explorers BellaRah19; Dreynold1; Woolyelly; BeckiP; Pennybro; EricaEckles; KatherineHarding and DryGardening. Thanks to them and also thanks to Laralorelai, Jose, BlitheSpirit, Tumblyhome and others who discussed their experiences of Norfolk Horn in the WoolWork Ravelry group.
This time we we had three spinners, using wool from British sellers; BlackBat; Fibre Workshop; Nude Ewe; Kentwell Hall and Natural Wool/Natural Yarn 
Norfolk Horn, porridgey in colour, luminous, sproingy, bouncy, but crisply defined stitches – listen in for the full shebang,
Images belong to those credited in the caption
| This Golden Fleece : A Journey Through Britain's Knitted History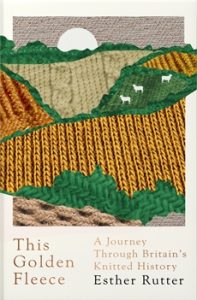 Have you been reading this great book by Esther Rutter? I'm loving it and I was so eager to read it, as I first met Esther when she started her journey with the book. I'm going to be interviewing Esther next month, so if you have any questions for her, do pop over to the WoolWork Ravelry group and ask them. There are some read-along thread open in the group, so if there is a specific chapter or part of the knitted history you are interested in then please do ask!
| Farewell, Fluph!

Ferret Fest is happening on 9-10 November, with special guest The Knitting Goddess! There are also going to be workshops. Sadly though, this is the final hurrah for Fluph, the bricks and mortar shop. Leona is still going to be creating amazing Rusty Ferret yarn, after a break, but this will be the last chance to revel in the amazing woolly space that she has created in Dundee.
Farewell Fluph and all the best wishes and thanks to LJ for all she has done.
| Important Information
Music this episode is David Mumford, Singin in the Rain Demo it is on Free Music Archive and shared via creative commons