ah, me! It was all going too well!
My Lush progress was slow, but going well. I separated for the arms today and was just about to post a progress picture in the week 3 chat thread in Caithness Craft Collective's Rav group when  I noticed it  (apologies for my crappity iPhone pics (and messy knit area!))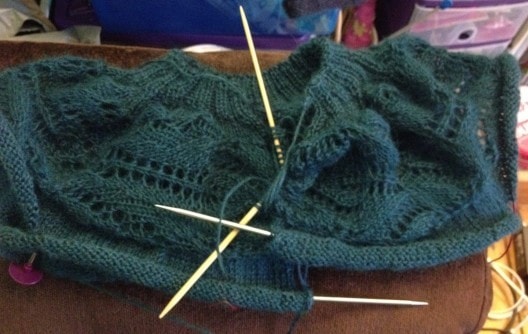 I done a cock up! And not *just* done a mistake, like, in the last few rows….it's only at the end of the right hand yoke!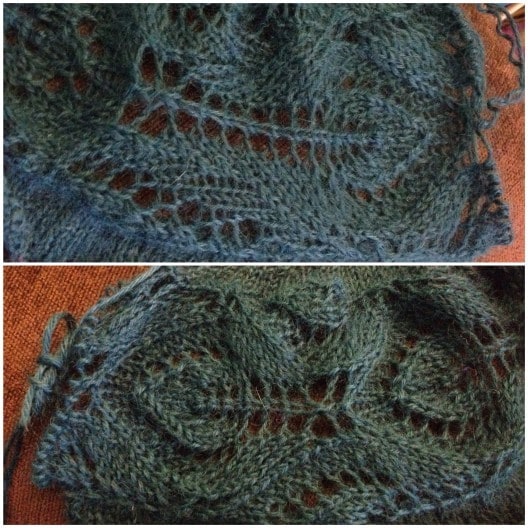 A big, elongated stem! There were many questions I asked myself – mainly, why didn't I notice this when blocking?  Why not when picking up? Why did it take me to the oxters to notice?!
I could cry – I could get moody…ok, I did! – I could throw it from my sight and not want to think about it for a few days, but of course all I would do is think about it. Nope, only one thing for it. If I want to sleep at all tonight then I need to attempt a fix.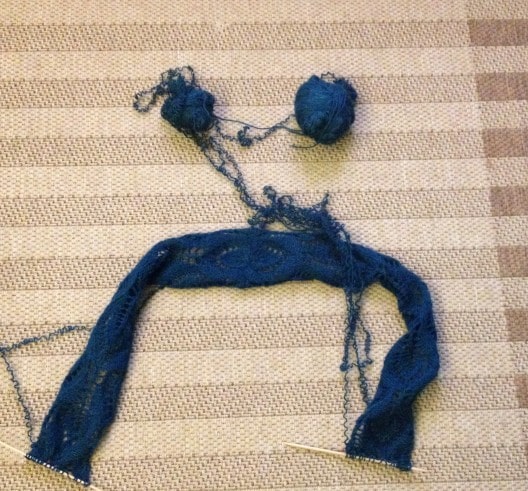 LushPodKAL sadface
Thank you for allowing me a mournful, "Why me?!" fist-shaking moment….
…and on we go again.