I have to admit I am a little bah-humbug until right before Christmas. It was only yesterday when I saw the presents under the tree and hung my own woolly wreath that I felt that gleeful, festive anticipation.
There may only be 2 more sleeps til Christmas but there are 8 sleeps until the last day of the giveaway! Have you entered? Have you pinned, subscribed and retweeted for more entries?
There are over 100 entries so far! That is amazing! your love for British wool is boundless!
Listeners to Caithness Craft podcast may already have heard about the peek into the prize today. Louise  exclusively revealed that there are two gorgeous yarns donated by Laura's Loom – A Sheltand Hebridean laceweight blend  and a BFL and Welsh Mountain laceweight.
These are seriously lovely yarns. I just finished Hoxne in the BFL and it is a really lovely yarn (the second only time I have used laceweight and it is not as scary to knit with as I thought!). These yarns are spun for Laura for weaving, but are really well suited to hand-knitting. Laura is based int he Yorkshire Dales and she sources her wool from farms in Cumbria, Yorkshire and Scotland. There is a lot of great information on the website – In addition to the shop where you can purchase her lovely woven items –  including a map of the wool and mills she deals with. Laura is truly passionate about the product that goes into her finished items and it is a real joy to see yet another maker on the block, championing and proud to use British wool. Thanks so much to Laura's Loom for this donation to the prize – there is a lot of info about her products included too.
Also pictured and being added to the Booty is Artesano British Chunky. This was donated from Artesano and I am so pleased to be adding a machine washable pure wool to the mix for you! I knit my Thrappled pattern in this yarn and it almost flies off the needles! Great for one-skein projects and for chunkier knits.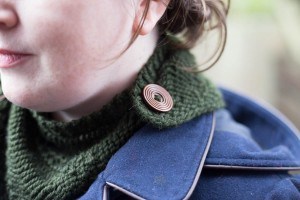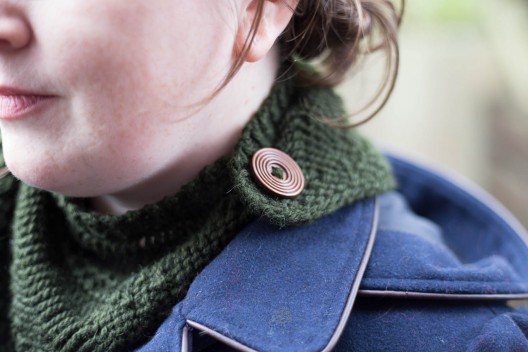 SO! if you haven't already entered and you want a chance to win go HERE and after Christmas I will post the entire list of the goodies to whet your appetite before the closing date on the 31st!
Oooh! the anticipation! Thanks again to Laura's Loom, Artesano and very special thanks to Louise Hunt for featuring the blog and giveaway in her podcast.