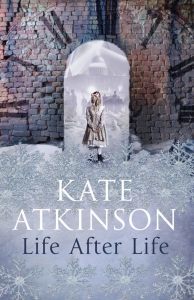 Life After Life by Kate Atkinson 
If you had infinite chances to live your life could you change world events?
Following Ursula Todd through her lives and deaths I was utterly gripped from the first page and felt I was playing detective, trying to piece the parts of the story – and her life – together.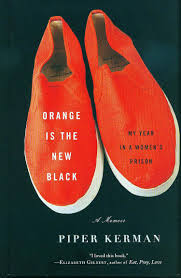 Orange is the New Black: My Year in a Women's Prison by Piper Kerman
Being a fan of the Netflix show I decided to read the true account on which it is based. With her career, live-in boyfriend and loving family, Piper Kerman barely resembles the rebellious young woman who got mixed up with drug runners and delivered a suitcase of drug money to Europe over a years ago. But when she least expects it, her  past catches up with her; convicted and sentenced to fifteen months in a women's prison. Unlike the series the book wasn't written for laughs, but is a genuine account of Kerman's time in prison. That said, she doesn't lose her humour, which is often dark. I re-read this one a couple of times, but if you like the show, characters and are looking for the same level of humour then don't bother.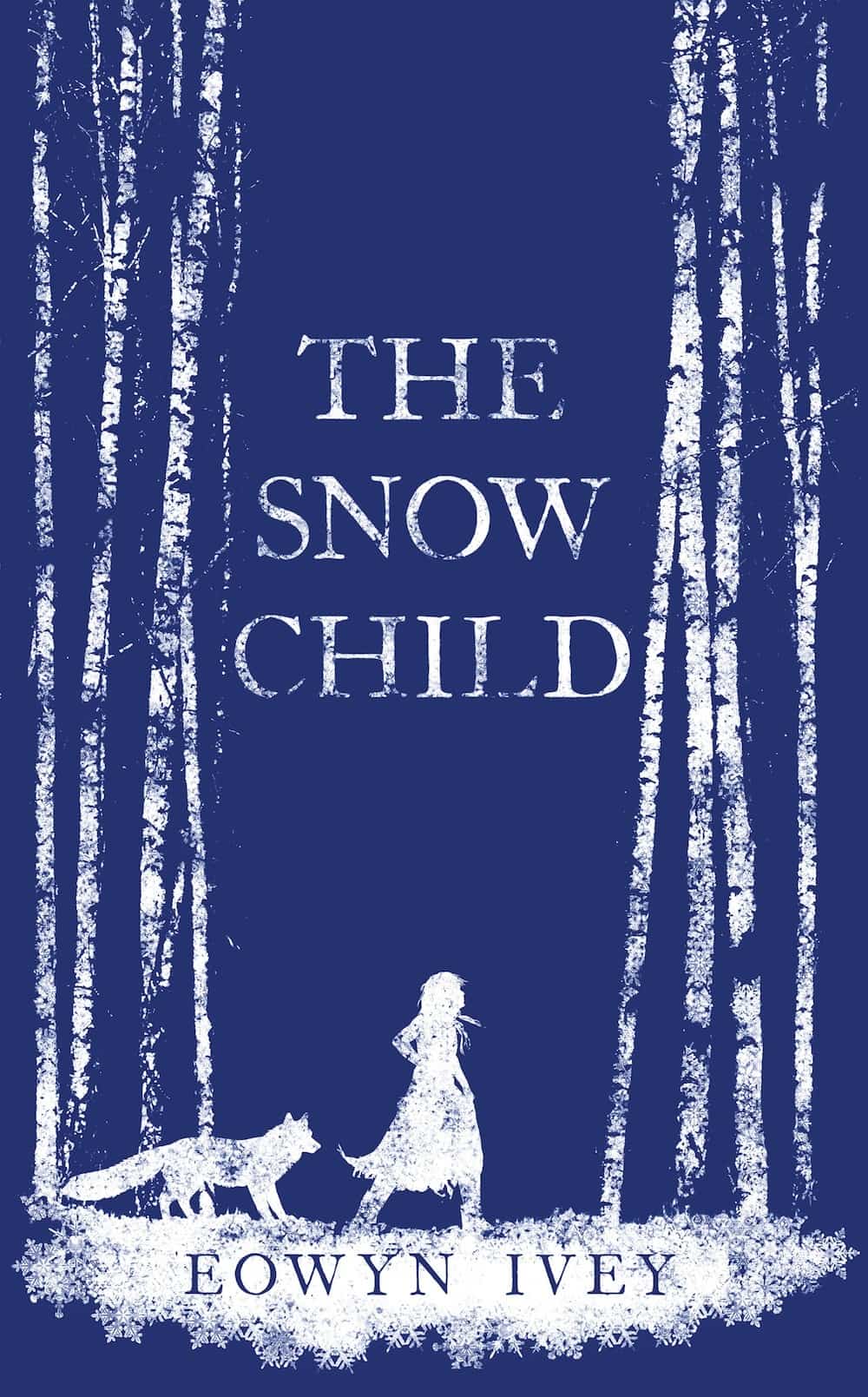 The Snow Child by Eowyn Ivey
In 1920s Alaska Jack and Mabel are struggling to make a life in a stark wilderness. Haunted by the loss of a child many years ago, the arrival of a strange, beguiling girl fills there hearts with love, but also foreboding. I adored reading this…and purposely read a few pages per night – rather than devouring – so I could enjoy it for longer. A fairytale for grown ups.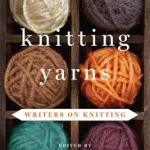 Knitting Yarns: Writers on Knitting compiled by Ann Hood
A wonderful collection of woolly and knitty reminiscences which will really strike a chord with many knitters. Contributors include Anita Shreve, Barbara Kingsolver and Sue Grafton.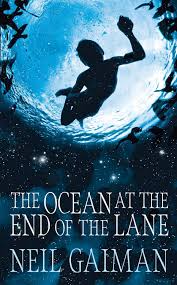 The Ocean at the End of the Lane by Neil Gaiman
This poignant, scary, magical adventure is told with a child's voice and reminded me why fairy tales gripped us so much as children. A really beautiful and frightening tale and one of my top 5 favourite reads of 2014.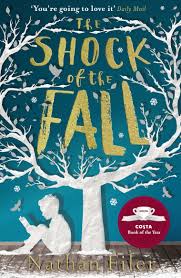 The Shock of the Fall by Nathan Filer
A startling debut novel concerning how tragedy and grief lay their roots in a family and a unapologetic candid portrait of mental illness.  The story is told by Matthew – witty, angry, sad and haunted narrator – and his voice and story will stay with you for a long time after reading. Another of my top 5 reads.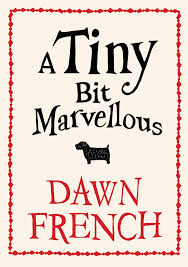 A Tiny Bit Marvellous by Dawn French
An intimate portrait of a perfectly imperfect family, all seem to be striving for their own ideals, much to the chagrin of the rest of the family members
Wasn't going to read this after reviews from friends who had not enjoyed it. What a fool I was! I laughed out loud and even shed a few tears. Dawn French gives each character their own distinctive voice and her humour and wit is razor-sharp. (Possibly don't read if you expect to find a beloved comedy duo inside, which is the only reason people may have disliked it….HINT: People don't HAVE to write the same way that they act, different is OK!)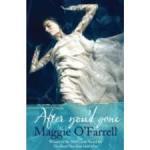 After You'd Gone by Maggie O Farrell
This book follow's Alice's journey through her own past as a traffic accident leaves her in a coma. Like O Farrell's other novels there is a parallel story which  runs beside Alice's and has enormous consequences for all characters as a dark secret is revealed. Jagged, moving and often gut wrenching, this is a tale of love and loss; it is superbly written with brilliantly executed cross cutting through the two stories. You may need to counter this one with a nice easy read afterwards though!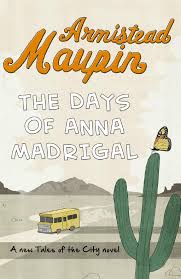 The Days of Anna Madrigal by Armistead Maupin
I have been a fan of the Tales of The City books my whole adult life and I re-read the series often. This is the final books and a last hoorah for the ex-inhabitants of 29 Barbary Lane, San Francisco, whose journey together started in the late 70s.
Anna Madrigal is the landlady matriarch of the series – sharp as a tack, though growing frail this is her swansong. There is utterly no point in me telling you to read this book without reading the preceding eight, so go and do that now! Another in my top 5, reading it makes me feel like I am visiting with old friends.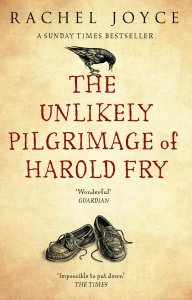 The Unlikely Pilgrimage of Harold Fry By Rachel Joyce
Going out one morning to post a letter Harold Fry embarks on a journey from Devon to Berwick to save the life of a dying friend. Moving and uplifting, this book has stayed with me and made me examine some of my own personal demons.
The Hundred Year Old Man Who Climbed Out of The Window and Disappeared by Jonas Jonnason
The title of the book is quite literally yhe story…but it is just ONE story that runs parallel with most hilarious and unbelievable tall tales and adventures of Allan Karlsson. These include presidents, dictators, tyrants and bombs! Such clever twists, brilliant humour and an unforgettable characters. Coincidentally, the film version of this is also one of my favourites of the year too.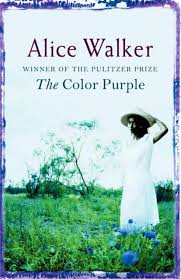 The Color Purple by Alice Walker
Set in the Deep South, between the Wars, this is the story of Celie; born into poverty, abused by her father and married to an abusive husband, this novel follows Celie through an incredible journey of loss, oppression and brutality to see Celie regain her own identity and take charge of her destiny. I re-read this for a book group and it was as painful, moving, shocking and as utterly uplifting as it was when I first read it.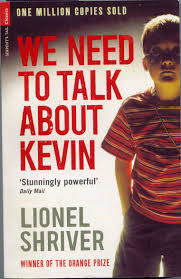 We Need To Talk About Kevin, by Lionel Shriver 
Eva never wanted to be a mother. After her son undertakes a calculated and terrifying rampage at his school, Eva wonders if her dislike of her son is to blame. Very late to the party with this one and Good GOD! I needed to cuddle the cat and think happy thoughts after this. It is exceptionally well written and the story is incredibly well….well, executed! The characters are in such sharp focus that the traffic of the novel is even more unsettling.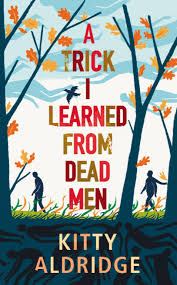 A Trick I Learned from Dead Men by Kitty Aldridge
Apprentice Undertaker, Lee Hart has lot to deal with: His mother has recently died of cancer, his step-father is  sofa-bound in television catatonia and his deaf younger brother is wayward and causes Lee to ask himself some tough questions which re-examine their lives. I was sucked right into this short book of something I thought would be light reading. Recommended to me after Shock of the Fall, the book tackles preconceived ideas of death and dying – often so taboo – with incredibly tone, emotion and humour. Top 5!
As you can see, so far, I pretty much really enjoyed all of these, but part two has my most looked forward to and most hugely disappointing read of 2014…or maybe ever.  Back soon with more!