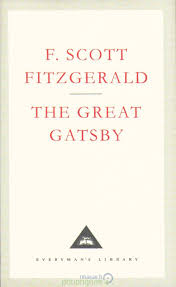 The Great Gatsby by F. Scott Fitzgerald
This is another re-read – I think I must read this every year or so and I always manage to find something new in it. I love that abiding image of Gatsby standing on his lawn – arms outstretched – reaching toward the light on Daisy's dock; reaching for his past and his hopes, but it being just out of reach (a little like Lurhmann's hopes for a great film adaptation, which – for me – he doesn't quite reach.)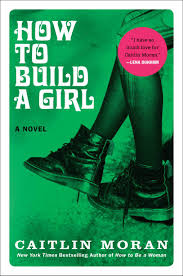 How To Build A Girl, by Caitlin Moran
It is 1990 and 14 year old Johanna Morrigan is struggling to find her identity amid her slightly bohemian family. After a shameful appearance on television, Johanna decides to reinvent herself as teen-music-journalist Dolly Wilde and goes on a journey to learn the lessons her parent's haven't taught her.
Hmm. I was disappointed. While Moran can do quick wit and laugh-out-loud I felt that the novel was struggling to establish its own identity and actually came off as a bit of a self-indulgent at times…perhaps more of a  Moran's love letter to her teenage self; It is very similar to her autobiography How to Be a Woman. I fared much better with the audible version of this book than my library copy and that is purely down to the awesome Louise Brearly who injected the right tone to make it more engaging.
d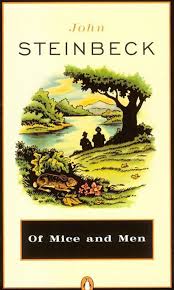 Of Mice and Men, by John Steinbeck
 I needed an injection of "good book" after the last one. I ha never read this before and Dickhead Gove – the then minister for education (lower case!) – ripping it off the school reading list made me reach for it immediately. Streetwise George and his giant childlike-friend Lennie are drifters, searching for work in the fields of California. While full of optimism and good intentions, it is only a matter of time before Lennie finds trouble for the pair. His fantasy of him and George finding a farm of their own is constantly overshadowed by the knowledge that trouble will find them again and that inevitable climax hits you like a ton of bricks. Firmly in my top 5, this short tale will stay with you forever, and is a stunningly beautiful piece of literature.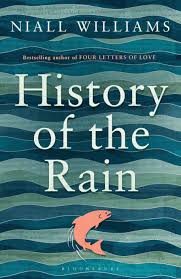 History of the Rain, by Niall Williams
Short-listed for this year's Booker Prize, History of the Rain is a meandering narrative of "plain Ruth Swain; bedbound in her attic and surrounded by books, she looks for her father in the 3,000 books that once belonged to him and that are her only companion. Quietly dying, Ruth winds around the tales of her ancestors and family and takes her own situation into that odyssey. It is often tragic and moving, but Ruth's voice remains with a warmth and a humour that is very distinct. A slow read for me, but a delightful one at that.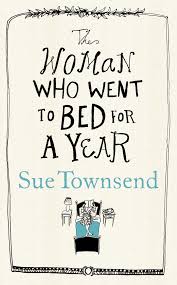 The Woman Who Went to Bed for a Year, by Sue Townsend
"The day her twins leave home, Eva climbs into bed and stays there. For seventeen years she's wanted to yell at the world, 'Stop! I want to get off'. Finally, this is her chance." Unhappy with her emotionally inept husband and free from the responsibility of having her children home to look after Eva takes to bed – not through any illness, but through choice. With the main character taking to bed for a year you may wonder why this is such a long book – and to be honest I did wonder if it could be half as long. Nevertheless the main crux of the story and the brilliant array of characters are full of Townsend's trademark wit, pith, sharp observations and humour. I enjoyed reading the book and – somewhat – the conclusion, but you do get the feeling that there was a fair bit of "what will I do with this character now she's been in bed all this time"? near the end.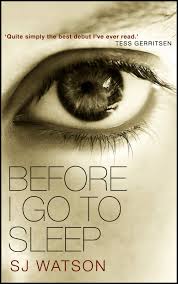 Before I Go To Sleep, by SJ Watson
If every morning when you woke up you find you have no memory, no identity and no past can you trust the people around you to fill in the blanks?
I LOVED THIS BOOK! Christine awakes each day and her world – as she thinks she knew it – is turned into utter turmoil. As the reader we know as much as Christine and learn new facts as she does. I was utterly engrossed in this book – it is pacey, perceptive and thrilling – not a lot of début novels hit those marks. As soon as I finished it I re-read it,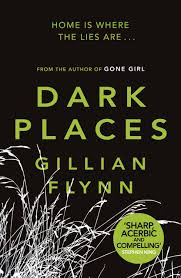 Dark Places by Gillian Flynn
After watching Gone Girl and being impressed by Flynn's screenplay of her own novel I decided to give another of her titles a whirl. Libby Day was 7 when her brother massacred her family. Having watched from a closet, her testimony secures her brother a life sentence. 20 years later, with her fame as the surviving "baby Day" dwindling, Libby is paid to appear at a convention – where the delegates believe her brother may have been innocent.  A dark and twisting plot with a mystery that keeps you turning pages to its shocking conclusion.
Extremely Loud and Incredibly Close by Jonathan Safran Foer
Oskar – inventor, letter-writer, amateur detective, Nine year old – finds a key in a vase belonging to his late father, who died on 9/11.  But which of New York's 162 million locks will it open? Oskar's adventure tale, through 9/11 and beyond. is told parallel to the story of his grandparents and their experiences of the bombing of Dresden and I really liked the juxtaposition of these two world events and how the relationships of characters in the book form around such tragic and horrifying situations. I can't imagine it is ever easy for an adult to write as a child – never mind one with such conviction, precociousness, limitations and wonder.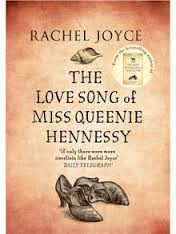 The Love Song of Miss Queenie Hennessy by Rachel Joyce
This is the companion novel to The Unlikely Pilgrimage of Harold Fry (NOT a sequel) and fills in Queenie's side of the story. It was wonderful to learn more of their past, but also of the secrets Queenie kept from Harold for so long. As beautifully written as HF and with an equal tender heart.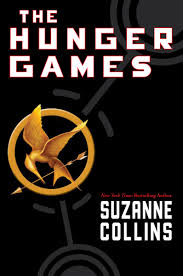 The Hunger Games by Suzanne Collins
After watching the film on TV with a friend who bemoaned the fact that the film left so much out I felt that I must read it. Hugely enjoyable and actually made me want to re-read The Handmaid's Tale after it, for more dystopian futures and oppression from new world orders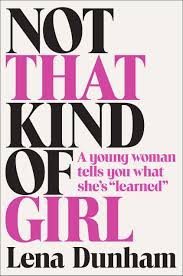 Not That Kind of Girl, by Lena Dunham
I love Lena Dunham, I love her wit, her candour, her observations and the fact that she is so damn honest. Though I have a few more years on Dunham, I found a lot to relate to in this book. Some critics accuse her of over-sharing and there was a huge amount of backlash after a blog called her a sexual pervert for being curious – AS A SEVEN YEAR OLD – of her sister's anatomy; but I found is a brave, humorous and unapologetic memoir-of-sorts.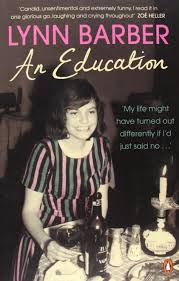 An Education By Lynn Barber
I was interested to learn from the Imagine documentary on journalist Lynn Barber that it was her experiences which the film "An Education" were based on. An Eduction is a fascinating insight into how 16-year-old Lynn – talented, confident and a prospective Oxford student – began a relationship with a charming, older man who puts her on the path to ruin.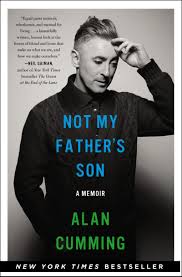 Not My Father's Son by Alan Cumming
This is not a starry, aren't-I-a-wonderful-celeb biography. Alan Cumming takes us on a journey into his family past reliving on the pages how his family suffered at that hands of  his violent, abusive father and how – in later years, when Cumming is on the search for the truth about his maternal grandfather and the mystery surrounding his death – Alan's father delivers him another shocking blow.
AND THE ONE I WAS REALLY LOOKING FORWARD TO, BUT HATED……………..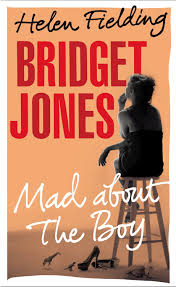 Bridget Jones Mad About the Boy by Helen Fielding
I wanted to love this. I preordered it and I counted down the days til it fell through my letter box. It may have been a long anticipated return, but I found Bridget of 2014 to be EXACTLY the same as we left her in the Edge of Reason – no personal growth, no maturing with age…maybe that is what we get for loving Bridget "Just as she is" but I was sorely, SORELY disappointed. I perceived night after night, but at the mention of the words "Mini break" I threw the book on the bedroom floor and cursed Bridget Jones Mad About the Boy for being V. V, V not good.
: : : :
What did you love reading in 2014 and what left you cold? I am not sure where 2015 is going to take me in reading, but I am going into it very much enjoying The Year of Reading Dangerously, by Andy Miller. I also have some Patrick Hamilton, Louise Doughty, Zadie Smith & Emma Healey in my Audible library and so I am not short of reading for the first few weeks of 2015.
Whatever you are reading (or knitting) into the New Year, I would like to take this opportunity to say a very happy, prosperous and peaceful New Year to all KnitBritish readers and listeners. I will be back very soon into January with a new episode of the podcast with news from the Edinburgh Yarn Festival and in conversation with Karie Westermann.
Peace, happiness and love xxxx