The #breedswatchalong has been incredibly eye-opening; not only in terms of discovering the wealth of wool out there and that each breed is so incredibly unique to the next, but also in relation to the WONDROUS range of natural colours. It has made me crave after rainbows of natural gradient and have been procrastinating on Ravelry this week. Of course, it has just turned WOVEMBER and so my attentions are very much tuned to sheepy shades.
Gradients have surely been one of the biggest trends of the last year or so; we love seeing beautiful hand-dyed gradient dye packs and there have been such amazing designs which are complemented with the ombre effect. On the one hand our hand-dyed yarns are delectable and delightful. It also helps us appreciate different nuances of our favourite colours and how striking they can be in a harmonising deceleration. But I put it to you that natural shades are just as delightfully striking….if not more! White, black, grays, silvers, browns, beiges, reds and so many shades in between. If you are a spinner you will even more appreciate the varied and subtle colours on fleece – blondes even smoky lilacs and lavenders! Let's not even get started on the various Shetland shades and their names, alone.
I think that natural gradients deserve a wee bit of a limelight. 
Want a bit of inspiration? Follow me…. 
…The examples I am showing may not all be natural sheep shades, but I think the muted tones will give you a great idea and a bit of inspiration to cast on your own natural sheep breed gradient designs!
Babycakes, by JumperCables, is an asymmertrical, bias shawl knit in lots of squishy garter. I love the shape of this, those edge notches really lend themselves to colour changes and also for a slightly more dramatic acceleration through the gradients. Babycakes costs $6.00 CAD, via ravelry.
Anora, by Elizabeth Smith, truly was made for gorgeous natural sheepy shades. Just look at what an incredible effect those colours play in this worsted weight cardigan. Can't you imagine wrapping up in this on a cold day, going for hot chocolate, or curling up by the fire with a good book / WIP? The style is so simple and very wearable, but if you do not like open style cardis there are mods in the pattern to have an overlap – coordinating buttons to your colours would be so lovely! The pattern costs $7.20 on Ravelry. 
I think this cardigan would be incredible in WYS Jacobs aran – the yarn of the month for November, from BritYarn. The yarn is medium soft and has a great springiness, which makes it ideal for warm garments like this. It also has wonderful stitch definition.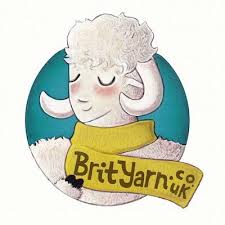 West Yorkshire Spinners Jacobs yarn is Yarn of the Month for November. Why not experiment with those natural sheepy shades today?
Just looking for a little touch of gradient colour to play with? Why not try Alex Tinsley's Varia hat?
Another great candidate for the Jacobs too, actually; this aran weight beanie pattern, with a bit of slouch, uses simple stranded colour work to full on effect. This would be perfect for your odds and ends of yarn, especially if you have been taking part in the swatchalong! The pattern costs $6.60.  
Susan Crawford has just made Diamonds Are Forever, from her Coronation Knits book, available as a single pattern, for £5.00.
Susan has used her Excelana yarn here, in the 4ply, but don't you think this would look just as incredible in natural shades? I'd be very tempted to use a natural black for the main colour and explore the yoke with a gradient of greys, fawns and whites.
Appetite whetted? Maybe you need more encouragement? You may think you need bright colours to banish the winter chill, but I think these three examples can show you how spectacular Mother Nature is!
I will be back with another post or two this month encouraging you to think natural ombres and the yarns that may assist you best!
| Information 
Images are from Ravelry and are the copyright of those named in the captions. Click on the image to link to the Ravelry page.  Yarn images are copyright to BritYarn used with kind permission