It's autumny/wintry; the clocks have changed and a darker period of the year is opening up in front of us, offering us more knitting time…is that what I want to cast on all the things??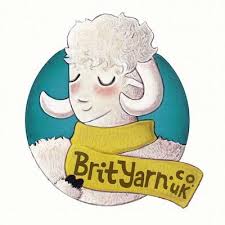 KnitBritish is sponsored by BritYarn. To find the very best of British wool and an incredible range of patterns by British based designers click on the logo of Ethel the Sheep! New in stock this month is The Shawl Project 2!
| Incredible patterns
Today – I warn you – I will not be responsible for heavy enabling. Blame the designers and the yarnies who have been creating wonder and enabling ME to want to talk about them and want to cast on all the things! Listen in for the full enablement…if you dare!
I've fallen in love with Trondra hat by Emily K Williams; As Autumn Falls by Amanda B Collins; Tesseract by Katya Frankel and Clare Devine's Tea Hat Collection.  I was lucky enough to test some of the tea hats and I knit some more than once, as I just fell in love with these great, characterful toppers!
Yarn Review – Chilla Valley Alpaca and Shetland Lambswool Chunky
Isla at BritYarn sent me this incredible yarn to review and I tested it out with the Lapsang cowl! It is 70% alpaca and 30% Shetland lambswool which gives the fat plied, soft yarn a real bouncy quality. So very unlike other alpaca yarns I've knit which have grown in the wash and had less stitch definition than woollen yarns – this yarn has incredible definition – look at the unblocked cowl.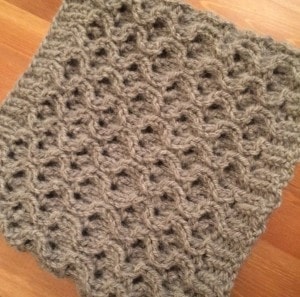 It is an incredible yarn, perfect for some luxury softness against your skin and definitely apt for your selfish winter knitting! It costs £13.60 for 100g/110m – just right for a one skein project! There is a whole range of Chilla Valley Yarn available at BritYarn and you deserve them all!
| Socktober and BritSock
I have an almost finished pair of SOCKS! And I feel empowered as a knitter after doing an afterthought heel!
[Inserts photo of finished socks in here, when done]
And it is all thanks to Joy, The Knitting Goddess, for her Round and Round socks pattern and her BritSock yarn, which she sent me to try out. This Britsock is 40% BFL, 20% Alpaca, 20% Wensleydale and 20% nylon and it was all sourced in the UK – even the nylon! What I love about this yarn is that it is soft and lustrous and just unique from other sock yarn in my stash. It is soft and drapey enough for other items, but that high twist means it has great stitch definition and bounce for your feet. Recently the BritSock has had a wee revolution and now contains 40% Falkland Polwarth, instead of BFL. Polwarth is known for its softness and elasticity and it really will put a spring in your step!
Joy, I think you've made a sock knitter out of me! Thank you! If that wasn't enough Joy has given us another incredible British yarn from her range to give-away, but I am gonna be cruel and keep it for another day as we have one give-away this episode already….so watch this space! 
| Drift – a pattern collection curated by Eden Cottage Yarns 
This new pattern book features 10 amazing designers creating 12 designs in ECY Whitfell DK 100% alpaca. The designs – from accessories to sweaters – all have the personal stamp of each designer and features incredible photography by Victoria Magnus. Victoria's eye for the details in nature is just as amazing as her focus on the knitwear.
I am undone by the sweaters Cloudburst by Dieuwke Van Mulligan, which is a simple raglan sweater, but with a really effective eyelet design on the shoulder and at the hip – and Ja Ja, by Asa Tricossa, which is a jacket with a real pop of colour and zing – perfect for cutting through the grey of winter. 
The collection is truly cast-onable and the yarn is the superstar! Its really a stunning book for any knitter's coffee table. Listen in for the full review.
Drift costs £18 for the book, £13.50 for the ebook and patterns are available singly too! Thank so much to Eden Cottage Yarns for the review and extra special thanks for a GIVEAWAY of three balls of the Whitfell DK yarn. Scroll to the bottom to find out how to enter.
 | Wool Shop Shout Out – Phileas Yarns 
There is a new British-based designer on the block! Check out Phileas Yarns on etsy – this is dyer Sylvie, who is based in York and she has a range of bases from British BFL to ethical New merino to heavenly wool and alpaca blends and I just know you are going to fall in love with her rich, deep, burnished colours, like I have. Do check her out and watch for regular updates and a new base coming soon!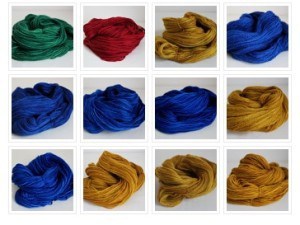 | I ran out of time! 
I didn't get to tell you about the wondrous Seven Skeins Club from Kate Davies, so we'll do that another time when you've quite recovered from all this enabling! Wonderful WOVEMBER is almost upon us so do join in with the fun with Felix and I over there. Watch out on the blog throughout next month for a special focus on natural gradients too. Until then….happy knitting.
| Info 
Featured image via recklessknitting.com Music: in order of appearance; Carefree by Kevin Mcleod, Interlude by Cosmic Analogue Ensemble and G of the Bang by Doctor Turtle  – all available from the Free Music Archive.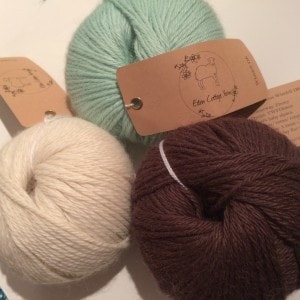 | Eden Cottage Yarns Give-away entry. 
To win three balls of Whitfell DK in Ebony, Natural and Misty Woods please follow this link to ECY and tell me a lovely pattern from Drift and the colour of Whitfell you would chose to knit it in.
RULES: You must leave a comment by 30th November 2015, 12pm (UK). Please enter with the name of the pattern and the colour you'd chose…anything less and I will remove your comment – saying "I don't know, they're all nice" is not an answer I want to see! Good Luck!
Update: 30/11/15: Through the wonder of random.org the winner is comment number 1 – Pat Collingwood! Thanks to everyone who entered!