I am suffering from two well known knitter's ailments. I have had them separately, but they have compounded on me this time.
I've definitely got startitis and a bout of "I want to knit all the things!!!" I can't help that so many beautiful patterns are catching my eye and being recently released!
Katya Frankel's perfectly autumnal collection Yarn Play is one such inspiration – with Cherrystone begging to be cast on with great immediacy!
I also have Gudrun Johnson's Amelie on my favourites list, along with some gorgeous British alpaca to knit it with. It has a beautiful vintage look and is very feminine.
I also have been bitten by what I call necessity knitting: scarves, shawls, wristies and hats!
However, amid all the inspirations and the starting of projects I began to find I was suffering with can't-get-it-finished-malady!
I was a third way through Karie Westermann's newest release from Doggerland, Ythan, when I realised I was too sensitive to the lovely North Ronaldsay aran wool!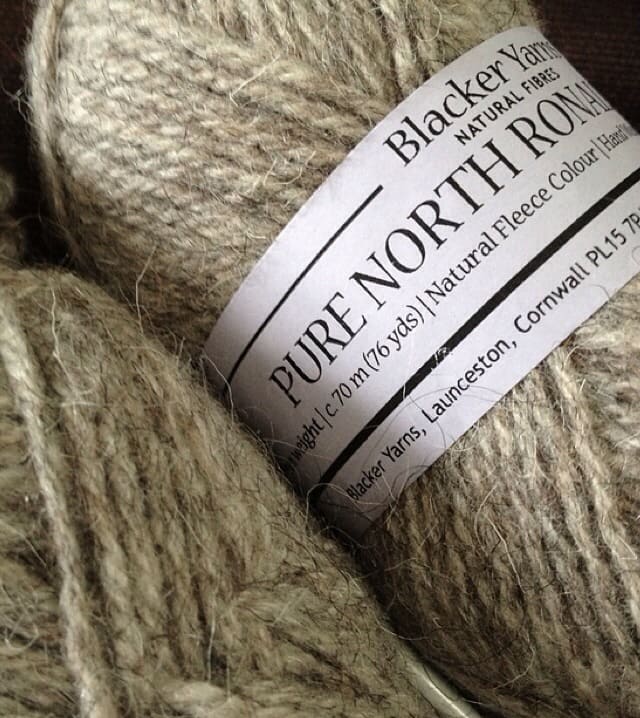 I was a bit upset about ripping that one back as I was loving the pattern and North Ron is the perfect texture of wool for the lovely, rustic knit hat!
Nevermind, I have some New Lanark Donegal Silk that'll do nicely, but sad to realise I am a bit intolerant to that particular breed. The wool has a unique feel – both sturdy and very soft!
So then I started knitting a second Ishbel with a beautiful, vibrant, rusty orange.
I bought this on a cone in a second hand sale, but I think it may have been a fault in manufacture as every half a metre it thinned out and just broke! So annoying – that colour just zings, but alas it is now in the bucket!

I am also knitting Alec, by Sarah Ronchetti. I adore the pattern on the front, but my tension on this has gone completely ca-ca! The wool I am using is Marriner DK with 25% British wool and I am wondering if the acrylic might be the reason I keep rowing out. I am a looser purler than knitter, but I feel my tension is better with more wool content. I am halfway down and I am onto the circular part, but think I do need to rip it back and try again – I just see all the imperfections!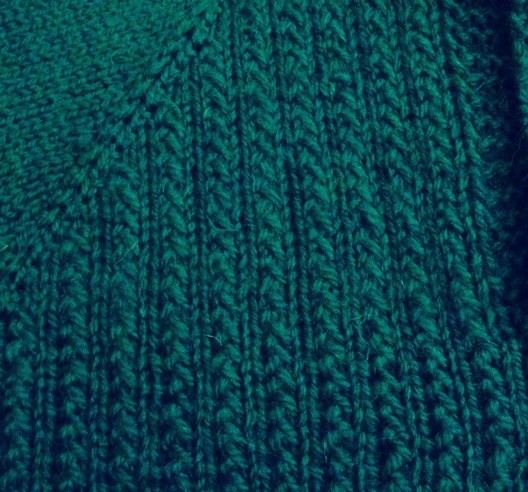 So, I guess wool woes are really the root of my can't-get-it-finished-malady, but my mood has done little to help. I've been having a little bit of anxiety of late and often that doesn't help the old concentration – I have 3/4 of a pair of fingerless gloves and a Kirkja shawl that have got picked up and put down in short bursts over the last couple weeks. Neither have grown very much!
So I am inspired to knit all the things, but either can't finish anything or can't spend too long on one thing. Anyone else had all these at the same time?
Often at this time of year I have a bit of a "knit all the things" time thinking about gift knitting, which about a month later is followed by "why am I knitting for everyone?", but that pressure usually comes from making sure you knit something equal for ALL the neblings and friend's kids and I am sick of same knit after knit!
Prior to this unwelcome spell I have enjoyed knitting up some patterns with some wonderful British wool that I'll be blogging about soon, but it's been sort of famine or feast-y since then!
Too add insult to injury in the ups and downs of my WIPs, the startitis also contains high doses of feeling the need to learn new techniques – such as sock knitting, I ask you! Never been interested in socks before – knitting them, I mean – and wearing my first pair of hand-knitted socks has got me thinking about it. I say "thinking", because in my present knitting state of health I would be crazy to try and learn!
I think I am going to have to try and avoid Ravelry for a couple of days to escape inspiration and try and sort out my WIPs!
I hope this spell is over before I start knitting for OwlPrintPanda's Ye Olde Christmas Swap on ravelry (sign up's open til tomorrow, the 30th!)
How are you, readers? Are you amid Christmas gift knitting yet?