Welcome to a KnitBritish Yarn and Pattern Club! The best news is that you already own all the things you need. No deposit, no P&P or delivery charges. It's all over in your stash and your ravelry library.
You may have heard me talk about this on the last episode of the podcast and I promised to also post on the topic too.
We all love to see new yarn and pattern clubs, and we get the itchy, grabby, knitty hands for them.  There are so many delectable designs and accompanying yarns of shades and hues and delicious textures.  The Good Intentions Club is NOT a means of telling you to boycott them. They are incredible and created by very talented people.
So What Is The Good Intentions Club About?
I'm so glad you asked! We all have different attitudes to how we stash, but I am willing to bet good money that there are yarns you've bought where you've thought –
"This yarn will go so well with X/Y/Z pattern. I'm gonna buy them both and make them!"
and those yarns and patterns are still waiting to me made, aren't they??!
We were so full of good intentions when we purchased the yarn and the pattern and NOW it's time to make good on those well thought out plans.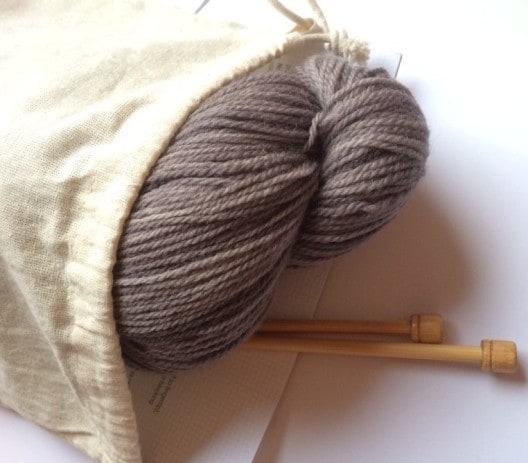 Go to your Ravelry library and queue – or your  paper and ink patterns – and seek out the patterns you know you have the yarn for in your stash. Pick FOUR of these patterns.
Retrieve the yarn from stash. I know this may take some time!
Bundle your patterns up with your yarn in a nice project bag.
Pop your project bags in box. Await your Good Intentions Club prompts on 1st October, 1st January, 1st April and 1st July
STITCH THOSE GOOD INTENTIONS INTO REALITY!
You can be purposeful and choose a project for each quarter, or you can be more random and grab a project bag from your box, taking the luck of the draw. You can flip a coin! It doesn't matter. Don't worry if you also can't choose 4 straight away, as long as you pick 2, I will prompt you in the new year to pick your other 2.
I've decided on Half Hansel, by Gudrun Johnston, in wonderful Heritage Naturals from the woolbrokers (purchased at SWW2016!); Mahy by Karie Westermann, in BFL Lace from Blacker and Aiken by Andi Satterlund , in the West Country  Tweed, which I intended it to be knit in. I'm excited at the prospect of having these achieve their reality, so to speak.
There is already good chatter and good intentions in the KB ravelry group, in the thread for the last episode. So even if you haven't listened, but you want to take part, that's the place to tell us of your club choices. I will open a thread for each new quarter as it comes, for progress and chatter. This isn't a Knitalong in the traditional sense (but I may spring a spot prize each quarter!). There is no end date as such – I don't really care if you can't finish it in time for the next one, there is no pressure here. The idea is just to make a start of those ideas we once had.
More on the next podcast episode, next week. But if any of this sounds like a good portion of your stashing habits, then get into that library and start picking!
First quarter starts on 1st October!
Happy project picking!