As you know, I love books. I would be no kind of book lover if I did not share this with you. This month I have three book giveaways for you. You currently have a few more days to enter into the draw for The Mindfulness in Knitting, which has been donated to you as a lovely gift from KB reader Alison Mayne. Thank you, Alison!
You may remember that I talked about Hilary Grant's incredible book, Knitting from the North, in episode 70 of the podcast. You may know Hilary from her wonderful knitwear collections and in this book she has created some of these ready-made pieces (along with new designs) into hand-knit patterns.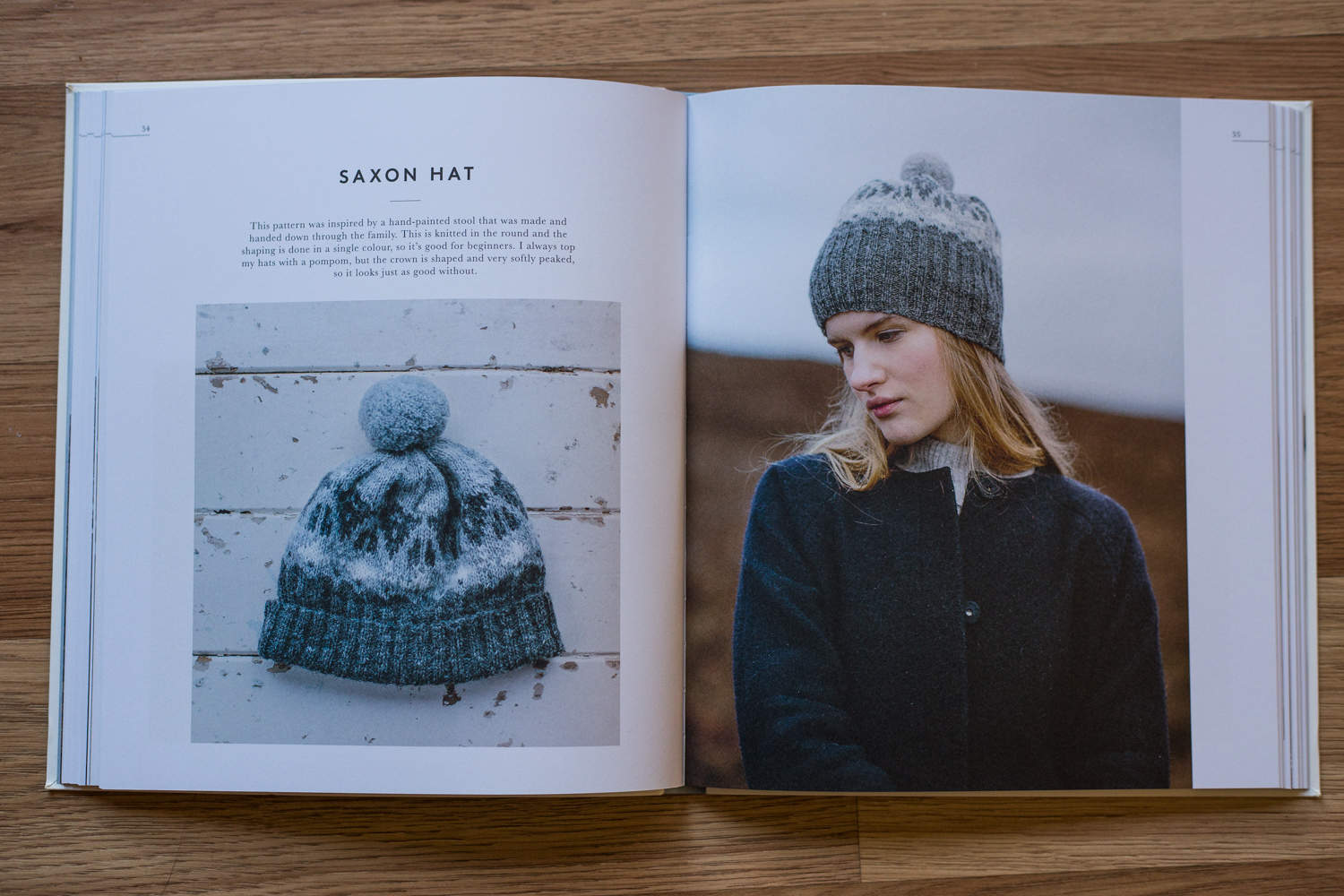 Not only are the designs beautiful, they are all made in Jamieson's of Shetland yarn and the photography in the book is utterly stunning. I always think that a lot of mags and books get it so wrong when they feature too much on the model or the setting and not the knitted item (as crazy as it sounds! You just look at the next knitting mag or book you open – can you see item details well? ) In this book the knitwear, the models and the locations are incredibly well balanced, indeed. The items are also pictured flat in great lighting too, which really adds to the "oh my gosh! I need to knit all of these!"
I loved this book so much I bought one for a lucky KnitBritish reader. To be in with a chance of winning this lovely book, you must comment below with your favourite Christmas cracker joke. Comment by 12pm, Friday, 16th December and I will select the joke that made me laugh the most as the winner (so, no random draw this time, you really have to make me laugh to win!). I do not promise to get this to you by Christmas but you may get it by the New Year.
Also, pro-tip – if your comment does not appear straight away it is because I have to click a button. I work full time, so won't always be able to do this right away. I will moderate it when I can. When you comment a message displays saying something like "Your comment is awaiting moderation" but quite a lot of you either don't see this and email me anyway or comment another two or three times Then email me. It really is ok. you will be entered (as long as you answer with a joke!). Just be patient.