November is here and that means two things – Wovember is one and the other is that the Knitting Goddess 2017 Yarn Clubs have been released! (please note; colours in featured image are NOT club shades…thems a secret!)
You can also listen on iTunes, the podcast app, or search your favourite podcatcher, if you prefer!
|  Podcast sponsor
This month KnitBritish is sponsored by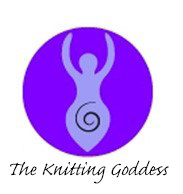 Joy dyes luxury yarn in her studio in Harrogate and is committed to supporting British breeds and fibre in all her bases. In addition to incredible yarns, such as Britsock and Wensleydale and Shetland 4ply you will find screen-printed bags and books, hand-crafted stitch markers and exclusive yarn clubs in her online shop. Click on the logo to find out about the 2017 clubs!
| Show Notes
| Recent WIPs and yarn and things!
I talk about the Fly Forward shawl by Veera Valimaki – and so kindly gifted by ChefMom5 – which I am knitting in Wilmslow DK from Yarns from the Plain. I also mention the Woolly Wormhead MKAL, which has started. I am knitting mine in John Arbon Viola.
I am also crocheting – YES! Crocheting! – with some incredible Hampshire 4ply from The Little Grey Sheep; a lofty, shiny and very lovely woollenspun fingering weight. A few weeks ago they were asking followers on IG to try out their yarn for free. The only proviso was that they had to talk about it on IG and show off the glorious wool – grown and dyed on the farm. I was lucky enough to snag the Iris bundle and so very happy to tell you about it on the podcast too.  The Hampshire 4ply is now available for everyone to buy via their online shop – grab some!
| The Knitting Godless 2017 yarn clubs
For 2017 there will be two different clubs for lovers of hand-dyed British wool to choose from.
The Colour of Song club is a yarn club without a pattern option and will be inspired by a colourful song and dyed in four colours. There is an option to get variegated or self striping yarn. Prices vary for the different clubs and all the information can be found by clicking here.
This is Joy's inspiration behind the club, a print from We Are Dorothy.
The second club from The Knitting Goddess is The Circle Club and each parcel with have a yarn and a pattern. The pattern will be sock designs from KB pal Clare Devine, Clare's six patterns will explore different methods of sock construction with an emphasis on fit. Anyone who has knit a CD pattern will know that they are fun to knit, you will learn something new and valuable and there is always something in the pattern to keep your interest piqued. Team that with Joy's hand-dyed and that is a party on your pins, right there!I don't know if I am allowed to say this, but I saw ALL OF THE COLOURS for this club when I was in Joy's studio last month and my one word…? SUMPTUOUS. You are going to love it. There is an option for just the yarn – but as I am chief-enabler here at KB and I would say go for the full bhuna!
Again, you can choose the BritSock or the British wool with nylon and there are price ranges according to your choices – including a wee extra 20g option for those with larger plates of meat!
In other news from The Knitting Goddess, Joy has a new base. It is BFL and Masham and it is delicious. Joy has designed the soft ruffle shawl  to show of this lovely soft, woolly 4ply and it will be available in kits for The Knitting and Stitching Show at Harrogate. The yarn is available in the shop with a 100g skein of natural and a 20g skein of dyed yarn for £13.50.
Joy will be a the Knitting and Stitching Show, Harrogate from 24th-27th November, so do go and see her awesome yarns for yourself, if you are going.
| Wovember
Of course it is Wovember time again! Myself and Felix Ford are on the wool campaign again, as we do annually at wovember.com. The theme this year is The Politics of Wool. As part of the Wovember activities Felix and I are heading to Bradford to meet Martin and Adam Curtis and also meet with representatives of the Campaign for Wool to discuss our open letter, from back in September. You can you do your bit for Wovember and talk about the wool that matter to you by using hashtag #wovember2016 and #bethechangeforwool. Please also follow us on IG too – @wovemberwool.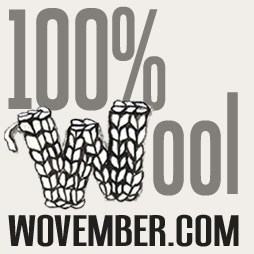 | KnitBritish Woolly Muckers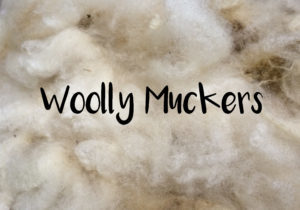 Thanks so much for your feedback on this post. More information on the Woolly Muckers will be coming soon!
| BOOKSBOOKSBOOKS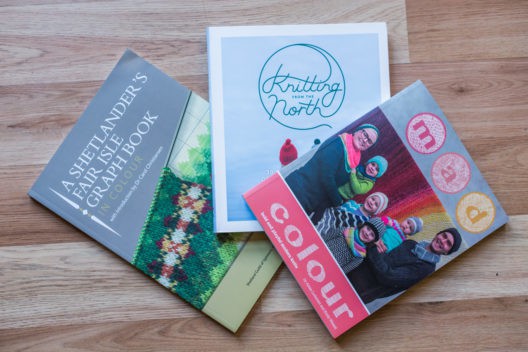 Listen in to hear about three recent books
A Shetlander's Fair Isle Graph Book , by The Shetland Guild of Spinners Knitters Dyers and Weavers – £20. (this book is currently reprinting and may be hard to find. Try Purlescence!)
Knitting from the North, by Hillary Grant –  £16
Mad Colour, by Tin Can Knits – available as an e-book and printed copy  ($18/$23)
Before I finish the podcast I give a mention to the LouLeigh podcast and Leigh's Knit a Kilogram KAL on Ravelry – A great way to use what you have in stash before buying more yarn!
Thanks so much for listening! I will be back in a couple of weeks when I will be looking at gift knitting and ideas around being paid for your knitted items. Come back then.
| Information
Music: Carefree by Kevin McLeod and Singin' in The Rain (demo) by David Mumford – Both are on FreeMusicArchive and are both shared under Creative Commons Attribution license.The Knitting Goddess Logo and shawl images are copyright to Joy McMillan. The Wovember image belongs to Wovember, but please use it this month!  The rest of the images are copyright to KnitBritish, unless otherwise stated. Full disclosure: I was given a copy of the Shetlander's Fair Isle Graph Book by the Shetland Guild and Shetland Times in exchange for an honest review. The other books mentioned are my ow (And they all get the same degrees of honesty no matter who shells out for them)