I'm at sixes and sevens this episode, so lets have a little knit and a slower pace! (Show notes are a bit thinner this week, needs must!)
↓Listen to the podcast↓

You can also listen on iTunes, the podcast app, or search your favourite podcatcher, if you prefer!
Podcast sponsor
This month KnitBritish is sponsored by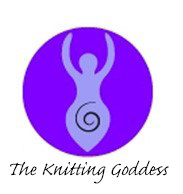 Joy dyes luxury yarn in her studio in Harrogate and is committed to supporting British breeds and fibre in all her bases. In addition to incredible yarns, such as Britsock and Wensleydale and Shetland 4ply you will find screen-printed bags and books, hand-crafted stitch markers and exclusive yarn clubs in her online shop. Click on the logo!
| Show Notes
Scottish Small Holders Festival  – Saturday 24th Sept
If you are going to Lanark, to this fest on Saturday, come and find me and lots of swatches of British wool! There is also a knit and natter from 12-2! I shall also have some of literature and swatches from the Tour of British Fleece – thanks to them for this incredible info!
I am currently working on my hap talk as part of the lecture night on lace, tweed and haps. I am a bit anxious about this, but also looking forward to it greatly! I chat a bit about what I am looking forward to this year, particularly my enamel shawl pin class with, Helen Robertson, I also forgot to mention that I am doing a Fair Isle bookbinding class – see, I told you that I am at sixes and sevens (and yes, the irony was totally lost on me in the title of this ep, it was a happy accident!)
The Knitting Goddess Yorkshire Wool
Last time I promised to tell you about The Knitting Goddess's forthcoming Yorkshire yarn, which she had planned to have at Yarndale. That is now coming in October, as it is getting spun a wee bit later than planned. I promise to come back with a really great interview with Joy on this then. You are definitely going to want to come back to hear about it (it is going to be very special!)
Cleansing breaths –
Lets all take a few deep breaths, shall we?
Knitting and spinning has been my liferaft recenty. Craft can really help with giving you clarity of mind and a bit of calm )I specifically chose today's featured image as it is called 'Colours of peace'! Wouldn't it also be a great yarn name?!) I've been spinning for calm and clarity this week with Fondant Fibre High Peaks Collection – BFL, Merino, Kid Mohair and silk. It has really helped me in the crazy moments!
I also cast on Ella Gordon's Hap Cowl – ooh-wee! It is lovely. I really need to get this done for Shetland Wool Week. After I ripped out my nut-hap, I was having a break before RE-casting on. As soon as I saw the hap cowl I thought I'd just use my yarn for this!
Forthcoming book – Raw, by the Crochet Project.
I was really excited this week, to hear about the new book from the Crochet Project, by Kat Goldin and Jo Scrace. Raw features 4 accessories and 2 garments and the items are crochet in British wool, undyed, from Blacker Yarns.  This is an incredible book that shows just how beautiful natural, British wool is!
The book launches at Yarndale and is available to pre-order now (click the image above). The e-book will cost£10 and the print version will cost £12.
Happy Birthday The Little Grey Girl
Purveyor of awesome project bags, The Little Grey Girl, aka Gem Dudley, is celebrating the first birthday of her awesome business. There will be a trunkshow at Countess Ablaze on 8th October, 12-5pm. This sounds like an awesome event, lots of yarny and project bag goodies to be had. Happy Birthday to you, TLLG!
KnitBritish Muckers
I've thought up an exciting way in which, if you so wish, you can contribute to the podcast. A blog post coming soon, but listen in for those first details.
Yarndale!
Don't forget the Yarndale is this weekend! There are so many awesome exhibitors and such a lot of great stuff launching at the event. Please find show sponsor, The Knitting Goddess and seek out the incredible St Kilda laceweight, that Joy has dyed for Blacker Yarns. You will love it!
| Information
Music: Carefree by Kevin McLeod and Singin' in The Rain (demo) by David Mumford – Both are on FreeMusicArchive and are both shared under Creative Commons Attribution license. The Knitting Goddess Logo is copyright to Joy McMillan, other images are copyright to owners as state (or me, if not!) Featured image by Vincent_AF on Flickr – Colours of Peace (shared via CC)