UPDATE: I can no longer host the audio files here, please listen via links below
This week we have a lot of yarny love, including a review of Blacker's Cornish Tin and a give-away of Yarn Garden Teeswater lace!
You can listen on iTunes, your favourite podcatcher or my Podgen Page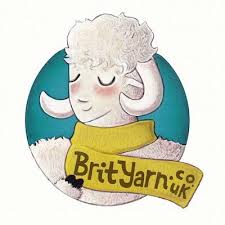 BritYarn specialises in the very best wool that Britain has to offer. This week Isla has been blogging about her #GBSocksaway KAL and you can find out more in the show.
To share and celebrate in a love of British wool, click the logo!
| My Tour of British Fleece 
This has been a little pitiful but I am spinning a little a day with Fondant Fibre Toffee Pudding blend. 
| Blacker Birthday and Cornish Tin Review 
This month Blacker Yarns are celebrating their 10th Anniversary. I think everyone at Blacker does a phenomenal job of creating yarn that speaks volumes about rare and native breeds, of sustainability and a range of yarns that really understand knitters and what we want out of their wool and cares about what we do with their yarn.
I give a little review of the Cornish Tin yarn which launches on 18th September to celebrate this milestone. It contains ten breed wools which have all been selected for their softness, lustre and are also representative of the spinning work done at the Natural Fibre Co. This is a really special yarn which is going to be available in DK (100g/220m) and 4ply (100g/335m) and in 5 fantastic colours and do listen in for the full yarny appreciation of this wool. I found it soft with a great stitch grip and incredible for lace and texture. 
This slideshow requires JavaScript.
| Yarndale 
This year Yarndale is going to be on 26th & 27th September. I can't go this year, but I definitely wanted to give you a heads up of my top stalls to visit. My main tips though are to buy your tickets online, plan out the stalls you want to visit because it is easy to let the yarn fumes over take you! Make sure you go see Ginger Twist, Midwinter Yarns, Eden Cottage Yarns, Yarn Undyed, Laura's Loom, The Knitting Goddess, Gam Farm Rare Breeds, Hilltop Cloud and Yarn Garden!
| Woolly Events
Check out Highland Wool and Textile Festival on October 17th for a great opportunity to meet some of the best makers and see some of the best quality textile arts in Scotland. The Geeky Puffin Knit Palooza retreat is happening in Edinburgh on 29th Oct – 1st Nov. Shetland Wool Week is 26th Sept – 4th Oct and I will talk more about that next time! 
| Yarn Garden: Teeswater Lace Give-away
This slideshow requires JavaScript.
I have a skein of wondrous rare breed pedigree Teeswater yarn from Yarn Garden. This yarn comes from a flock in Teesdale and is a light fingering lace yarn. A 100g/425m skein will be perfect for shawls and more will make a wonderful drapey garment. I review the yarn in the skein and ask you to think beyond this skein to what it might become! Kudos to Louise and George at Yarn Garden for creating such depth and layering in the colours of these yarns, but keeping the natural lustre. Listen in for the full yarny appreciation.
You can win this amazing skein, in the colour Brookside Hardy Geranium, worth £16. To be in with a chance go to Yarn Garden's shop and tell me in the comments below the colourway that calls to you! Entries close at midday (UK) on 6th October and soon after will draw a winner at random. And if you can't wait until then I suggest you seek this awesome yarn out at Yarndale and grab a skein!
| BritYarn #GBSocksaway KAL 
Isla launched plans this week for a sock KAL and with Socktober soon looming we will all be encouraged to cast on for some cosy socks. The rules are very simple; you can use any sock pattern and any yarn BUT the yarn should be grown in Britain, or local to you if you can't get British wool where you are. Cast on is 1st October and to be eligible for a prize you should post an FO image in the BritYarn group by 8th November. Sign up in the BritYarn group on Ravelry and tell everyone what you plan to knit. Isla has a great range of sock patterns and sock yarns if you're not sure what to knit and watch out for her blog post on her top sock patterns next week!
| Next Week 
Next week I have Clare Devine and Jess James around to mine for a tea party to celebrate the forthcoming Tea Collection. Get your tea set out, it's gonna be a lot of fun!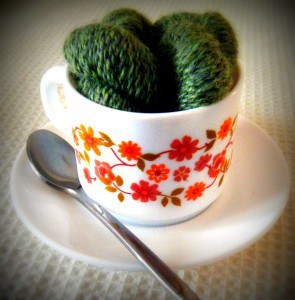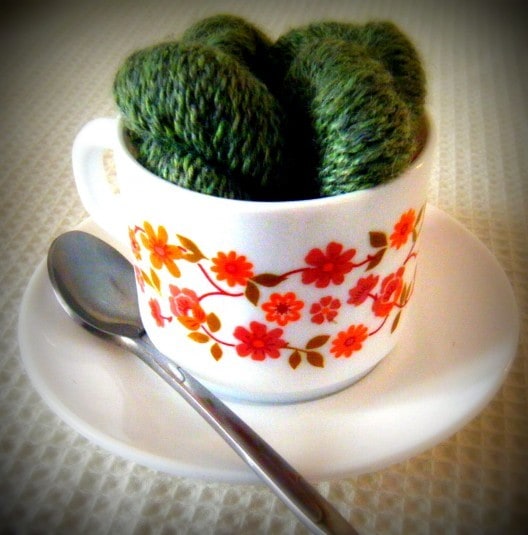 | Information 
Music: opening music was Soundmaker by Gabriella & Roderigo on NoiseTrade. Party sounds from freesound.org. Ending music was G of the Bang By Doctor Turtle on Free Music Archive.. Cornish Tin images courtesy of Blacker Yarns. 
| UPDATE 9-10-15 The winning comment drawn at random.org for the teeswater yarn is Lynda Thompson!