UPDATE: Due to space I can no longer host the audio files on the blog, please use your favourite podcatcher or right click the Podgen link below, to listen in a new tab (y'know, so you can also refer to the shownotes whilst you listen!)
Back at the mic again after a short break. Many thanks for all your good wishes, emails, DMs and tweets – I can't quite say how much it means. We've got a bit of catching up to do, there is a lot of woolly news in our midst!
You can listen on iTunes, via any podcatcher or via my Podgen Page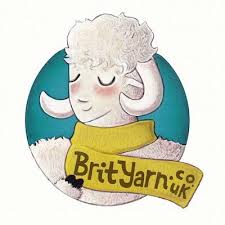 BritYarn specialises in the very best wool that Britain has to offer. In addition to a herd of wondrous wool there is a veritable flock of modern patterns by indie designers like Kate Davies, Karie Westermann and Clare Devine.
To share and celebrate in a love of British wool, click the logo!
| Hygge Collection by Karie Westermann with Midwinter Yarns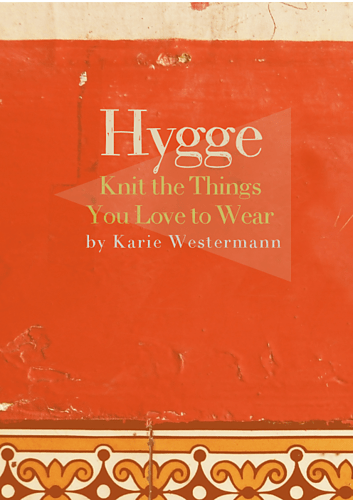 I was really excited when this mini-collection was announced last week. Hygge is a concept of cosiness, happiness and comfort and the collection is subtitled "Knit the things you love to wear". You can pre-order Hygge now for £11.40 £9.50 (at time of writing)and patterns will be released throughout September.I already predict this will fuel the need for autumnal knitting. When I think about this collection I remember the excitement over Doggerland and the anticipation of those patterns dropping and delighting in the designs.
| Blacker Survey and 10th Birthday 
Blacker Yarns currently have a survey and they would love to hear your thoughts on their products. The survey ends on 23rd, so please give them a few minutes of your time and your opinion.
September is going to mark the 10th birthday of Blacker and I have a sneaky peek at their 10th anniversary celebratory yarn called Cornish Tin. I will tell you lots more about this limited edition yarn next time!
| BritYarn News
Isla has got fantastic new bags which I went a bit cock-a-hoop over on IG when it arrived with all it's gusset fantasticness and tardis proportions. You can buy a BritYarn bag here but there is also a giveaway in the BritYarn ravelry group where you can enter by naming the BritYarn sheep!
This slideshow requires JavaScript.
The yarn of the month is Eden Cottage Milburn 4ply and if you remember back in episode 26 I reviewed this yarn. 85% BFL and 15% silk this yarn has an amazing twist and creates a gorgeous knitted fabric with drape and shine. I loved the garter stitch in it. It costs £8 per skein and there are 7 great colours. 
Isla is also going to be helping celebrate the Blacker 10th birthday and throughout September when you buy two or more balls of Blacker yarn you will be entered into a prize draw to win a skein of that limited edition Cornish Tin, which BritYarn will also stock when it is released. Check out the range of Blacker yarns and good luck in the prize draw!
| Scollayalong 
Tonight we are having a virtual knitalong on Twitter, Instagram and in Ravelry from 7.30-8.30pm (UK). Get your Scollay WIPs out and join us for a little get together. Don't forget to use the hashtag #Scollayalong on twitter and IG! How are your Scollays going? I have let mine languish a bit after a bit of sleeve woe ( I am now on my third!). I am hoping that I won't end up playing yarn chicken with my Toft Ulysses.
| Tour of British Fleece 6-13th Sept 
A new ravelry group has grown out of the UK Spinners group on Ravelry and they are encouraging us to spin along with them during the Tour of Britain cycle race. There are no rules, you can simply spin each day that the race is on regardless of breed, OR you can try and spin a sheep breed specific (or close to) the location of each leg of the tour! For those of you who fancy taking on the breed challenge you can find here the legs and the sheep breeds associated with those locations. I am going to aim to spin a little each day of the tour, with the fibre I have (as I have banned myself from getting more), but the sky is the limit. Join the group today and get involved.
| Wovember 2015
Felix and I have been thinking about this year's Wovember and have opened a thread for your suggestions of what you want to see this year. As always, we welcome your submissions too. If it's got 100% wool at it's heart then we want to hear from you. In addition to your woolly content, we are really interested to hear from you if you are a small producer or working with wool in any way in a small production. email wovember@gmail.com or louise[at]knitbritish.net.
| Great London Yarn Crawl 2015 
The annual London yarn crawl is imminent! It is happening on the 5th September and they've hit the motherload this year with more routes and more MORE. There is an exciting vendor market place and workshops with the awesome Kate Atherley. Check out Yarn in the City for all the info you need!
| Hellos and thanks and see you soon 
I will be back in September where we might just have a podcast a week what with all the exciting stuff I have for you! See you then!
| Information
Music: Carefree by Kevin McLeod on the Free Music Archive.