I weave now! You must be the last to know as I have told pretty much everyone since Edinburgh Yarn Festival that I have bought a loom!
It is an ashford sampleit loom, which is a rigid heddle and is about 20cm in width – perfect for practising and seeing if I am any cop at this weaving lark.
Here is my first go. I was using Guernsey yarn, dyed by The Yarn Yard and this was from deeeeeep stash.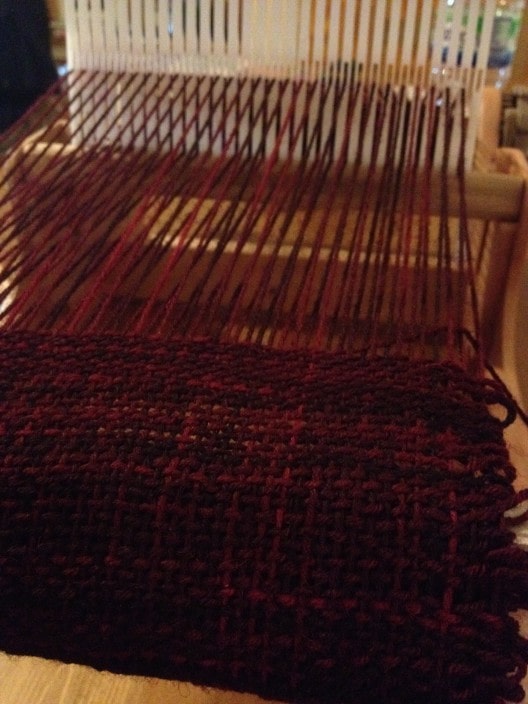 Edges were a bit messy and I was beating the weft yarn a little tightly at times, but I was well chuffed with the result, which I quickly fulled a little, in the washing machine.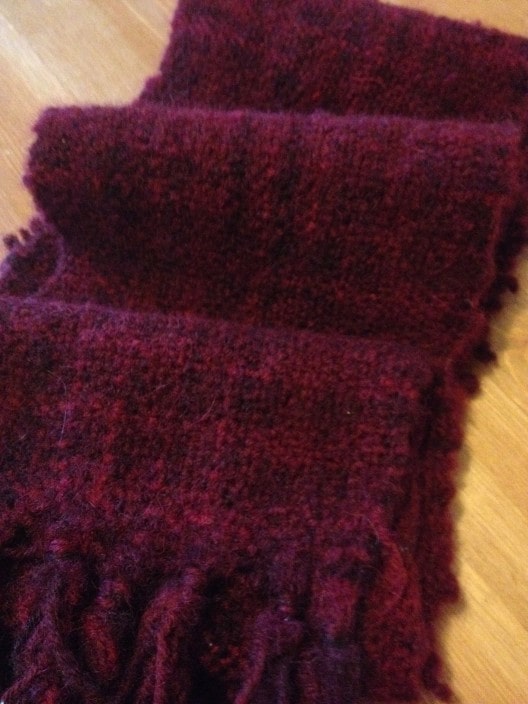 As soon as it was off the loom I very quickly warped it up again. This time I used more of the berry coloured Yarn Yard, and unidentified light, golden brown merino (Again deeeeeep stash) and the last of my Yarn Pony Highland Pony alpaca yarn for a nice golden yellow flash.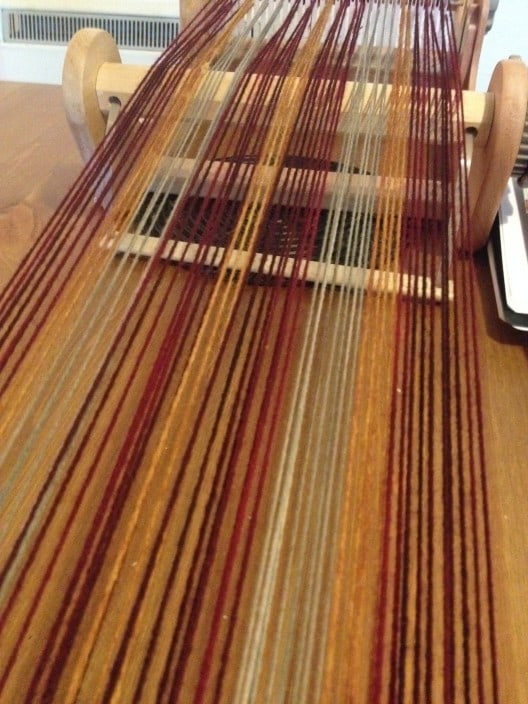 For the weft I have been using a combination of Zwartbles, Alpaca Sparkle, from Black Bat Rare Breed yarns (given to me by the lovely Felix Ford) and some hebridean 4ply.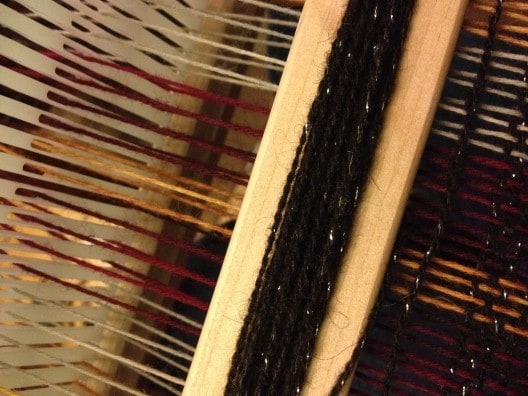 I'm beating less like I mean it this time and enjoying watching it grow.
Still going a little wonky in places though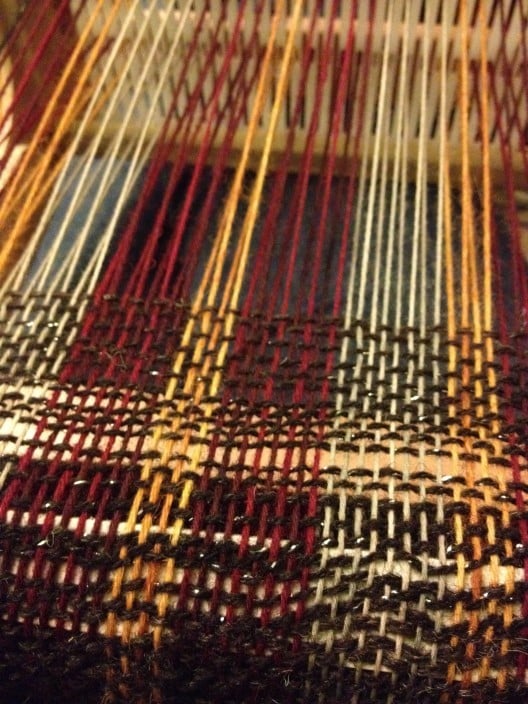 Definitely enjoying the process though and looking forward to practising more!