I quite like the cold weather. I like to wrap up warm. I used to be a gloves or wristies kinda gal – I loved mittens but I used to smoke, and it was difficult to do that with mittens! Thankfully I gave up and now I can wear mittens with pride!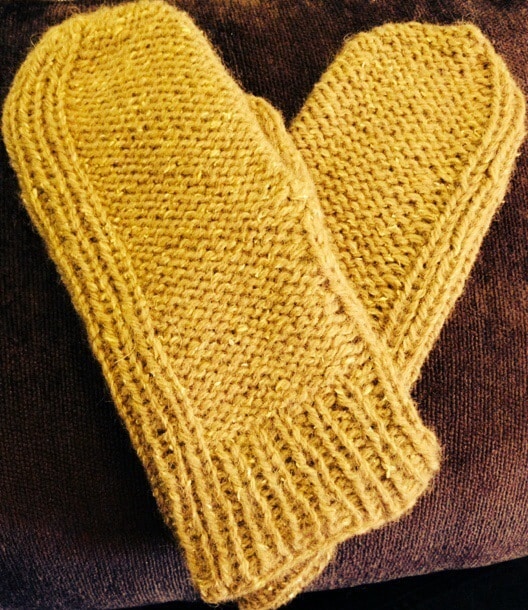 The pattern for these are Tin Can Knit's Maize, from their Simple Collection and I knit them in New Lanark Donegal Silk Tweed, in ochre. I bought this wool at the Edinburgh Yarn Festival and so I can think of no better place to model them than Edinburgh!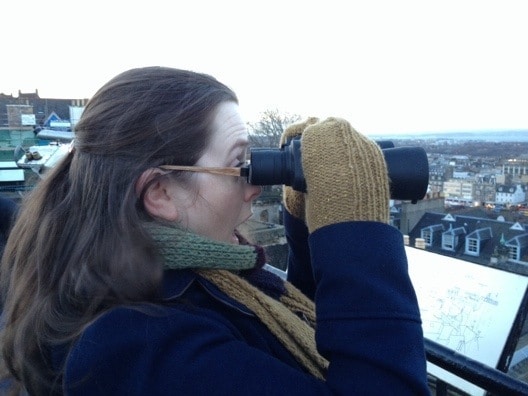 (This is me goggling at the height/speed of the star flyer ride at the Winter Wonderland!)
I do like me a bit of New Lanark, but I am more than just a little obsessed with the ochre – I could eat it up!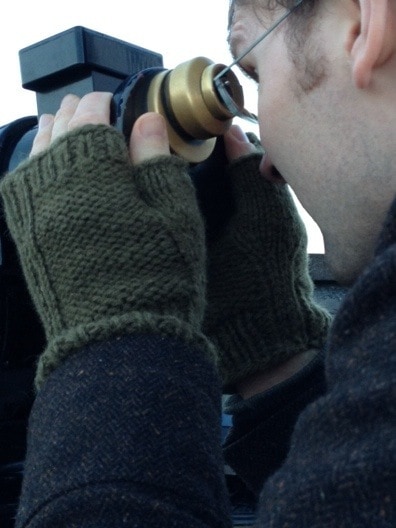 The pattern is indeed simple and knitters, both beginner and more advanced, will find the purl and knit pattern very pleasing to watch knit up. Maize comes in mittens and fingerless gloves (that's two patterns for free!!) and when the lovelyfella requested some wristies I couldn't think of a nicer pattern. Ok, so we are slightly matchy, but who cares?! His are made from a slightly chunkier wool, a Shetland/merino handspun blend, which I bought at a craft fair recently. It is hand dyed too, using an onion and a rusty nail!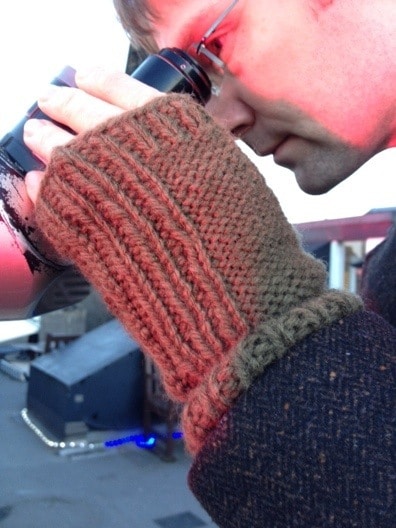 I am including samples of the natural dyed merino tops in my British wool stash giveaway!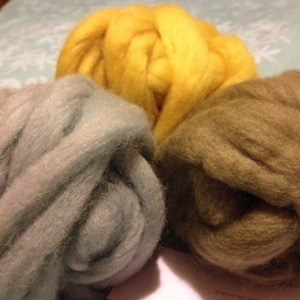 Merino dyed with marigold, dock plants and woad! These colours really sing out to me. When I learned to spin on a drop spindle I used tops from the same company, Shetland Spindrift Crafts!
To enter the giveaway, which runs til 31st, please go here for info on what's in the stash (so far!)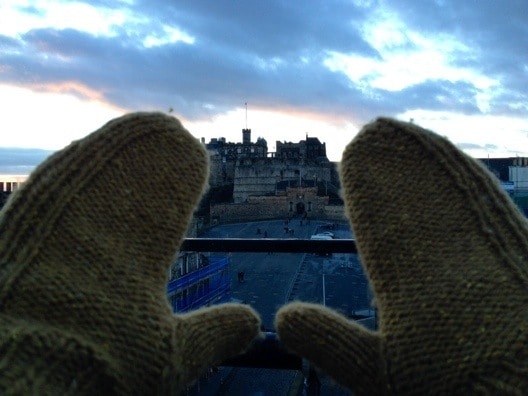 No doubt I will bore you with tales from my recent Edinburgh trip soon, suffice to say we ate very well & I went yarn shopping!