I just HAD to pop over and post about The Knitting Goddess's shop update tonight (7pm, be there!) because it features the most awesome remakery-related wonderfulness!
When I told Joy about my remake challenge she thought it would be a great idea to make some bags inspired by that and asked me for some ideas for wording.  I came up with a few silly ones ("Go ahead Punk, Remake my day" or "Take my hand, we'll remake it, I swear") but I thought  *Cast on, Knit, Cast off* was a pretty good slogan for remaking, but also a great motto for most of our knitting habits!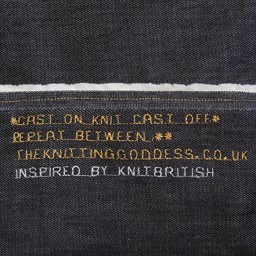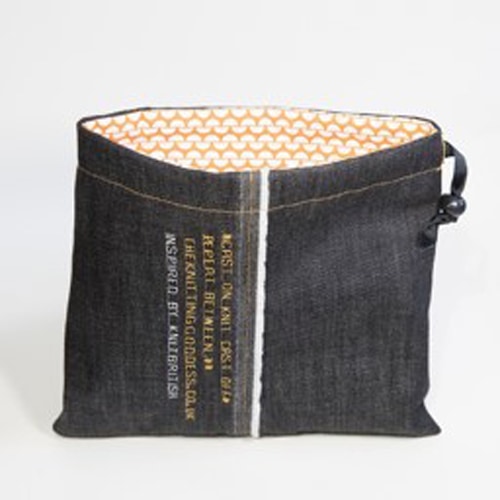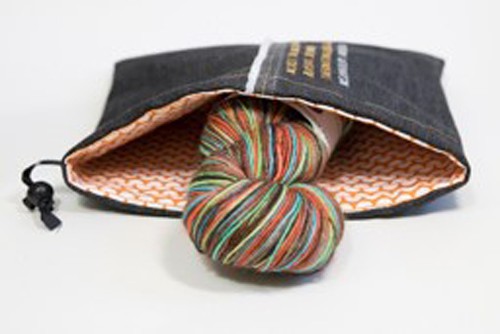 These are just awesome – I love the denim and then that pop of bright knit-print lining!  There is also great inspiration here to remake something out of something else! You can use the remake motivation to reuse, recycle, upcycle – to knit, to sew, to crochet, to weave…. However you fancy taking up the challenge, head on over to the KB ravelry group and tell us! 
Don't forget about that shop update tonight –  there is a brand new sock yarn debuting tonight too! – and sign up to Joy's newsletter to get an email reminder of every update.