I have been quiet for the last fortnight, or so.
While I have been working on future podcast episodes and other KB work (and dealing with a rather lengthy and annoying dose of sciatica), I've been largely avoiding social media.
I've found it really difficult to put into words my feelings about the EU Ref and the current political, and cultural landscapes. I have found the last couple of weeks utterly bewildering and reading my timeline on Twitter (when i do venture there)  I have seen people sharing their experiences of their own bewilderment and frustration, as well as experiences of hate and discrimination. When I read things like this I feel a mish-mash of sorrow, hurt, anger and head-shaking mind-bogglification.
The title of this post is a bit of a misnomer. I feel I have a voice, I just can't find the words. SO I am not going to go into a big diatribe here or talk about who should have voted for what – I am glad people used their right to vote and I truly hope that the majority were well weighted and considered votes. I don't even want to sit here and talk about the jumbled feelings I have or how, who, or what is needed to fix it (though someone, please!). I just feel the need to say "Hello, I feel a bit shite about the state of things at the moment."
Some of my friends have managed to write coherently about how these current times have and are impacting on them. Perhaps I will be able to do the same soon. I hope so. Until then I am going to focus on the only things which are managing to give me a little grounding, if not a distraction at the very least. If you fancy reading on, these are the things which have helped in the past two weeks.
| Woolfest
Despite having a horribly sore back, we manged a couple of hours at Woolfest at the end of June. It was like a woolly womb on the day of the EU Ref result. 
Click on a photo for larger slideshow
I bought some wonderful Castlemilk Moorit and Cheviot and Black Welsh Mountain and Cheviot blends from Dodgson Wood (and I will be looking for more…delightful stuff!) I also bought a fleece! More on this another day!
| Podcast 
Taking a break from putting out podcasts in June was very productive! At the same time there are still to-do list items that I need to get on with! I have always enjoyed the whole podcasting process and have really cemented my love of this. The next episode is out on Friday. Here is a sneaky peek. 
| 
Yarn
I've had the pleasure of experiencing some grounding in-round-through-off meditative knitting with some beautiful yarns. Some of them are going to be reviewed soon here, so I won't say too much!
I've been haring along with my hetty cardigan, by Andi Satterlund. This was meant to be a quick cast on project whilst I waited for my new needles to come for my Hamegaet hap, in the #Bookofhapsalong, however it is a bit of an addictive and quick knit! I also love the Jamieson's of Shetland heather aran too!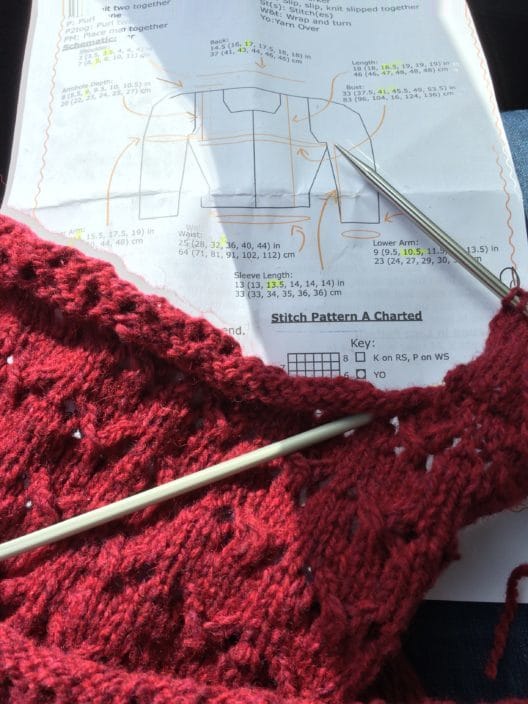 Sylvan Tiger Gradient Shetland packs…all i will say is OH.MY.GOSH!
I am also reviewing a new yarn from The Border Mill, launching at Fibre East later this month,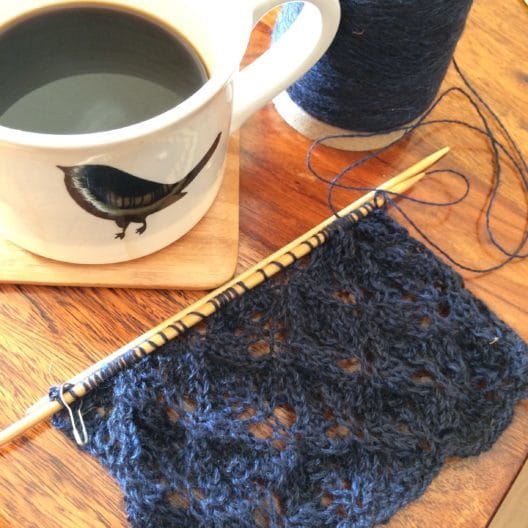 and today some gorgeous British breed (and blend) samples from Barber Black Sheep arrived on my desk… how creamy and lustry!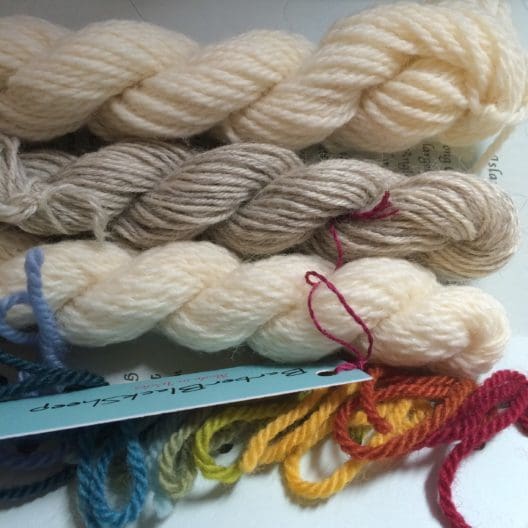 Although I am not taking part in the Tour De Fleece, I have been doing a bit of spinning lately too! I am really enjoying exploring fibres and different breeds. Spinning is a real mediation at times.
We all need a little distraction of the simple and even little trivialities to cling to at the moment, what is yours? How are you doing?
information: Film copyright to Big Tall Wish. Images copyright to KnitBritish all rights reserved. Please do not use images without express permission.