Christmas is actually coming – it's the 1st December and I can't hold it off any more!
So, to stop me from going totally baah humbug I have decided I am going to attempt a short post a day, in order to bolster my festive feelings – if I find any!
It might be a photo, a pattern pick…anything that makes me feel a bit less Scrooge and a bit more falalalala lalala la.
Today I am knitting on Vedbaek, by Karie Westermann. I am knitting this as a favour to my mam who wanted a lovely shawl for her fella's mum's Christmas gift.
As you know, I don't often "do requests", but my mam never asks. She and her own lovely fella have been together a year now and she truly deserves happiness after the past few years of less-than-happiness.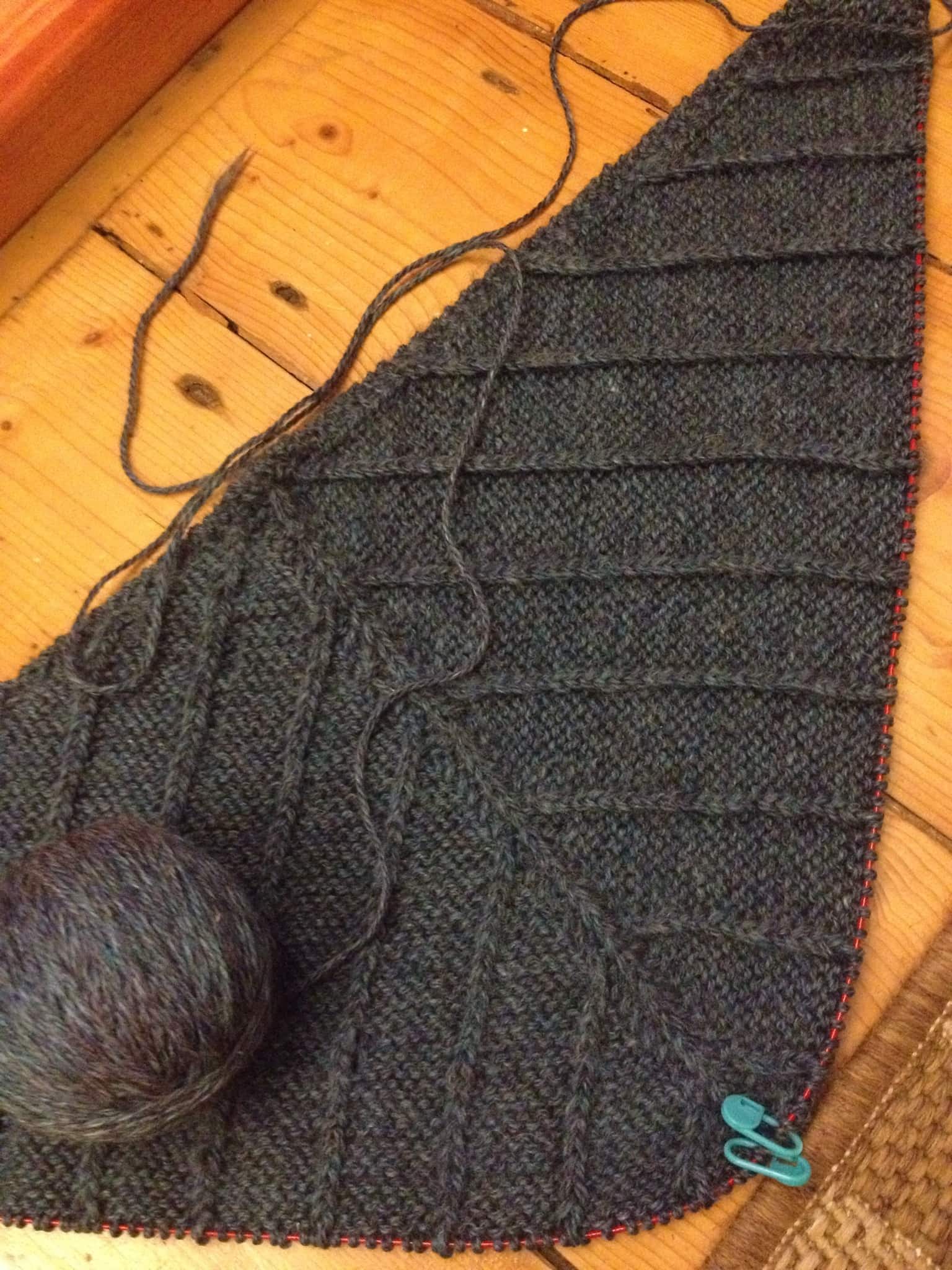 This Vedbaek is being knitted in John Arbon Viola DK I and it's knitting up fast.
It's the only gift knitting I am doing this year and very enjoyable it is too!