This time next week Shetland Wool Week (26th September – 4th October) will be in full swing! You may have heard me talk on the podcast about the fact that I will be there and I will have my mic with me. My mic brandishing is two-fold:
| Wool Week Words
I will be working for wool week recording your voxpops about your experiences of the events, classes and of Shetland. Do come and tell me how you are enjoying your time at Shetland Wool Week. I will be making small audio collages of these Shetland Wool Week voxpops for the organisers and so if you've had a lovely time then do come and record it.
I will be everywhere during Wool Week (I also have a class or two to take) but follow me on twitter for updates. I will definitely be at the Hub, at Islesburgh and you will also find me at the Stitches from the Stacks on the Wednesday evening at my old stomping ground in the Shetland Library, amongst other places!
I can't wait to hear about all the ways you are enjoying Shetland Wool Week – so if you see me and the mic do come on over! 
This slideshow requires JavaScript.
| Meaningful Knits
As well as recording for Shetland Wool Week I will be recording for the show too and I would love if you wanted to come and tell me about the meaningful knits in your life. How did you come by the item; was it made for you? Did you find it, buy it or knit it yourself? Maybe it only became meaningful in time or someone else placed meaning on it.
We all have a special woollen items in our lives and there can be a story woven in each stitch – about its construction, the wool that makes it, the pattern or the the meaning in the knitting and the wearing.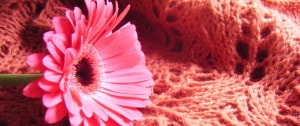 I wrote about my meaningful knit last year and how the Mezquita shawl signified the beginning of the end of one personal journey and a new path in my knitting journey.

You might not think your favourite knit or crochet items have a story to tell, but I bet you have items that are special for one reason or another. I am interested whether you have a meaningful knit anecdote or if there is a longer story to tell. If you wanted to bring that item with you then that would be spectacular too.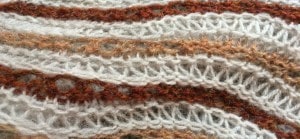 | Don't forget your HAPS!
If you are coming to Shetland for wool week and you knit a hap in our #hapalong then do bring your hap with you! It will be just lovely to see you in your hap and extend the celebration of that wonderful knitalong. Hap chat and knitting is still going on in the KB ravelry group and that makes me so hap-py!
If you don't have a hap, or a meaningful knit or a story to tell I still would love to see any KnitBritish listeners and readers, so do come and say hello! It'd be lovely to put faces and real names to the Ravatars and Twitter profile pics!