Today I have a post FULL of Kitmas ideas for warm shoulders and necks!  Do remember to leave this post in full view of your gift-buying loved ones!

Sylvan Tiger is owned by Katie Pearce, who is an independent dyer from Yorkshire. Katie loves to dye with British wool and you may have read her recent post at Wovember about working with small flock owners to create stunning hand-dyed British wool yarns.
Katie dyed for designer Gwen Wagner-Adair's Summer Flies pattern collection this year and has made the Anisoptera shawl available in her Methera lace yarn. The yarn is 55% BFL and 45% silk and the kit contains an 800m skein and the shawl pattern. I love the drench of the lustrous fibre and the shallow depth of the shawl.
The kit is £20 and is available from Sylvan Tiger's etsy shop and I think it would make a perfect gift for yourself, or the knitter in your life.
Of course, if you have been reading KnitBritish blog posts this month you will have seen that I have had a focus on natural gradient designs. The Shetland Crescent shawl, by Kieran Foley, uses the natural shades of Shetland Supreme 2ply lace weight. It starts with just one stitch and features simple lace and stockinette stitches, which look stunning together and with those colour gradients the shawl is really striking. 
The Shetland Crescent is suitable for all knitters, particularly those new to lace. The kit costs £26 from Jamieson and Smith and you receive the pattern and the yarn required. J&S have an incredible range of kits, including lace, colourwork and cables; from hats to garments and mini-kits too.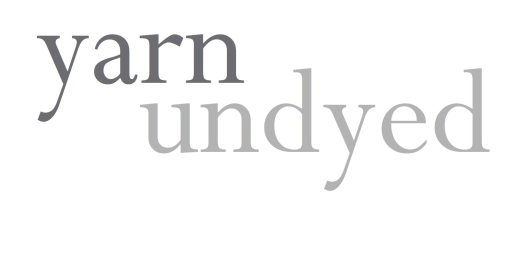 I stumbled on these Victoria Magnus designs for Yarn Undyed on Ravelry and was excited to realise that they are kits too. Yarn Undyed – you guessed it! – only use natural colour yarns and in their range they include beautifully soft BFL, as well as New merino (traceable and non-mulesed). I think these cowl designs are simple, yet elegant and really show what natural coloured yarn can do, including accentuating the lovely lustres.
Kits start at £12; Bentham costs £12 and Bretherdale costs £21.50. There are lots of other kits too, which might take your fancy. You can view them all at their website. Each kit comes wrapped in a box with your yarn and the pattern required. A little tip though – I am not going to lie to you – I find their website a little clunky. Though the images are beautifully presented you may, like me, find yourself furiously clicking images trying to find a way to add them to your basket…you need to click the price to be able progress onto that stage. 
If you like supporting British yarn sellers AND great indie designers this Kitsmas then you could have a look at the lovely shawl kits available at Tangled Yarn.
Pwani, by Clare Devine and Spontaneous, by Hanna Maciejewska are both available from Tangled Yarn in a kit and you can choose from an array of specially chosen colour combinations. Pwani is a deep crescent shawl, which features a simple yet effective combination of garter and mesh stitch. Spontaneous is knit with two strands of 4ply. It is BRIMMING with squashy garter stitch and slipped stitches at the colour change add to the interest in this shawl. Both would certainly cut a dash through the winter gloom. The yarn included is a merino lambswool and cotton blend and the resulting FOs will be as warm as they are light. The Pwani kit costs £18.99 and there are five colour choices. Spontaneous costs £29.99 and is available in 6 colour choices. If you need any help do contact Rachel,at Tangled Yarn, who can help with your questions and comments. 
I hope this has given you some tantalising gift ideas or has made your own gift list grow with more kits. Next Tuesday come back to meet Alice Elsworth and Whistlebare!