Episode 56 – Listen below
You can also listen on iTunes, the podcast app, or search your favourite podcatcher, if you prefer!
Join myself and my house guest, Felix Ford, as we eat breakfast and chat about our Edinburgh Yarn Festival weekend.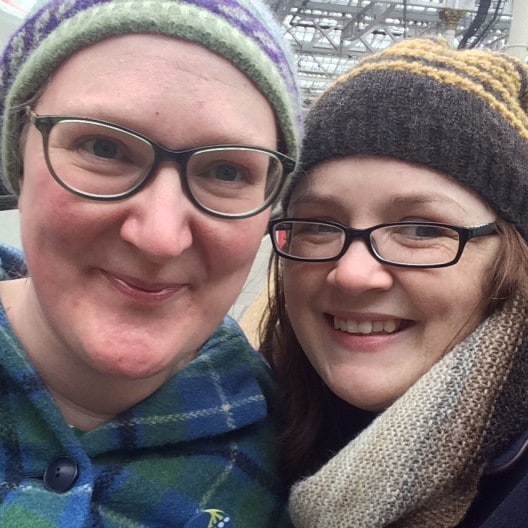 This is a very laidback episode and one of the rare episodes where there are no shownotes. This episode is deliberately unpolished and largely unedited, so please forgive the coffee percolating, the toast being buttered, the little hush of the radio in the other room, and the general background noise –  we just wanted to capture our memories for the podcast, so set up the mic and started chatting. We also go through my EYF special haul! (more on this soon!)
It was incredible to meet those of you who were at the EYF and to say hello and spend the incredible woolly weekend with you. I know we all jumped in the photobooth a few times, but do tag  #podcastlounge in any of your own images of EYF on social media so I can see your own memories of the festival!
Many thanks also to all the podcasters who attended and the lovely Sonja and Netty, from Blacker Yarns and – of course – to Jo and Mica for an incredible festival – You guys are the most incredible people!
I should be back around the 8th April with the regular programme.
EYF Images
Important Info 
Music: Carefree by Kevin McLeod and Singin' in The Rain (demo) by David Mumford – Both are on FreeMusicArchive and are both shared under Creative Commons Attribution license. Images: All images used are copyright to me. Please do not use my images without asking permission,