For the past few weeks I have had a focus on incredible kits that knitter's will covet this Christmas. There are more posts to come too, but today I am extending it on the podcast and also want to talk about the kind of woolly gift that keeps on giving in 2016 – the yarn club!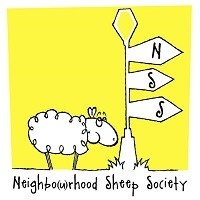 The Neighbourhood Sheep Society is a yarn and pattern club collaboration between Jess James and Clare Devine.
The club consists of three instalments featuring the very best of British wool and fibre from local producers. The yarn is hand-dyed by Jess and there's an exclusive pattern designed by Clare. Listen in to today's show to hear Clare and Jess talk about the new club!
You can listen on iTunes, the podcast app, or search your favourite podcatcher.
| The Neighbo(u)rhood Sheep Society
Listen in to hear Jess and Clare talking about the founding of this British wool and pattern club last year and what people can expect in the 2016 club. The club costs £85 for three packages and as a recipient of the club this year I can tell you that you can expect incredible collaboration of yarn, colours and design. If you need a taste of the 2015 club you can now also buy the collection of patterns.
This is a luxury yarn club which collaborates with independent dyers from around the world to create specially commissioned, themed yarn collections. Dyers work to a photographic inspiration and in The Power of Three club members receive three skeins, from three different dyers or three different bases. I feel that seeing the three different interpretations of the same inspiration source is a really exciting draw!
Here is the images for the four quarters of the 2016 clubs! Very tantalising indeed!
You can buy into The Golden Skein in a number of ways from one quarter to all four and there is also the slimmers club too. I am reliably informed by TGS owner, Jo Milmine, that 75% of the clubs are sold and when they are gone, they are gone, so do check out thegoldenskein.com today!
This week Helen Lockhart announced that the Ripples Crafts 2016 club with be Yarn Notes from Assynt. This club was run this year and has been so popular that she is continuing it on next year. The club is a collaboration between Helen and her husband Stevan. The hand-dyed colours are inspired by the landscape and sites of interest around her home in Assynt and the club is accompanied by notes by Stevan. Stevan is a recent graduate in Scottish cultural studies and his notes contain historical, cultural, geographical, literary and sociological aspects of the area. I think that this is a lovely dimension to add to a yarn club – it gives people such an insight into the area local to the dyer and Helen's inspirations.
In addition to that there are three different bases to choose from Reliable sock – a 75% wool 25% nylong blendl Quinag – a 4ply BFL and Suilven – merino, yak and silk! Prices for the clubs vary, due to the different bases and you can also choose a 3 month, 6 month or 12 month club. Included in each package is one skein of yarn and a picture postcard of the area which inspired the colours, as well as Stevan's notes.
Annual clubs need to be purchased by the end of December, but the other options may be purchased at any time. Do visit ripplescrafts.com for further information.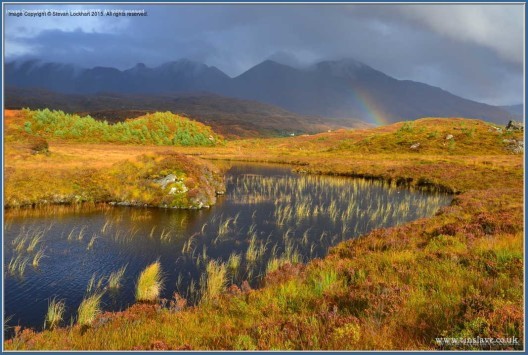 | Yarns from the Plain – Fibre Explorers Club
Perhaps you are more interested in making your own yarn and Nic's Fibre Explorer's Club would be a great way to widen your fibre horizons. Each month you will receive 150g of fibre, hand-dyed in exclusive colours. The tops will always be at least 75% British wool – some months it will be 100%, perhaps single breed, perhaps something new to you, perhaps a custom blend, especially for the club. I think this is a really wonderful way to explore British wool and fibre and would make a wonderful gift to yourself or the spinner in your life. 
Sign ups for Round one of the club are open, this consists of three instalments and the club costs £50. Please do check out yarnsfromtheplain.co.uk for more info. 
| Another few great clubs to check out (be quick with some of them!)
Countess Ablaze yarn and fibre clubs
John Arbon's Mill Membership Club
| Thanks 
Many thanks to everyone who told me about their clubs and with particular thanks to Jess and Clare for taking the time for a chat. MANY thanks to my woolly mucker AKA Felix Ford, AKA KNITSONIK, who gave me use of her woolly sounds (more of which can be heard on soundcloud). The baas you hear in this episode are from a mash-up featuring sheep at the Burland Croft, in Shetland, at Sumburgh Head and also from Estonia on the farm of Joel and Julika Roos. The baas have been mixed with sleigh bells. Because…you know…Christmas!
| Information Music: Carefree by Kevin McLeod on Free Music Archive. Sleighbells via soundstack at freesound. Sheep recorded by Felicity Ford and used with kind permission.