UPDATE: Due to space I can no longer host the audio files on the blog, please use your favourite podcatcher or right click the Podgen link , to listen in a new tab (y'know, so you can also refer to the shownotes whilst you listen!)
There is a very distinct Shetland flavour to this episode as I get excited for wool week. I also have a review of the Shetland Wool Week Annual and of Hazel Tindall's wonderful DVD The Fine Art of Fair Isle Knitting and I have some news of Shetland knitting based trips if you can't make it to wool week this year.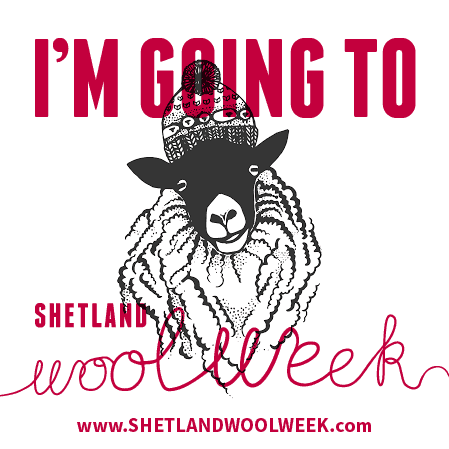 You can listen on iTunes, the podcast app, stitcher, playerFM or search your favourite podcatcher.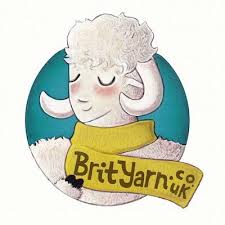 BritYarn specialises in the very best wool that Britain has to offer. If you can't make it to Shetland this wool week then check out the Shetland wool at BritYarn from Jamieson and Smith and great colour work and Shetland inspired patterns by designers like Kate Davies.
To share and celebrate in a love of British wool, click the logo! 
Shownotes this episode are shorter and link heavy.
| Shetland Wool Week 
I am so excited for this year's wool week and will be around the town and the hub all week. I will be mic-brandishing and would love if you came and told me about your wool week adventures and also your meaningful knits. If your knits have a story to tell I would really love for you to tell me about it at wool week. Drop me a line if you have any questions or want to do your recording of your beloved knits away from the wool week hubub.
I will be at the opening reception, Beginners spinning, Vintage Knitwear with Kate Davies and Ella Gordon, Stitches from the Stacks, Vintage Shetland Trunk Show; The Fjaana; The makers market and the Flock Book Sale….and I many other places too. Do come and say hello! 
| Reviews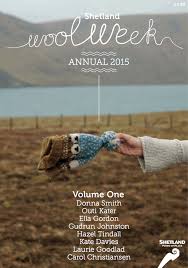 I review the wonderful Shetland Wool Week Annual volume 1. This is a beautiful little publication which is packed with 8 wonderful patterns – 7 colour work designs and 1 lace – by Shetland designers Outi Kater, Hazel Tindall, Donna Smith, Ella Gordon and also from Gudrun Johnston. There are Q&As with the designers and the pattern layout and photography is wonderful. I really enjoyed reading the essays in this volume by Kate Davies, Laurie Goodlad, Dr Carol Christiansen, all of which have incredible insights into Shetland's knitting past, as well as the present where Donna Smith talks about her approaches to knitting and design. This is a wonderful souvenir of Shetland Wool Week. It costs £9.90 and postage and you can order it from shetlandwoolweek.com.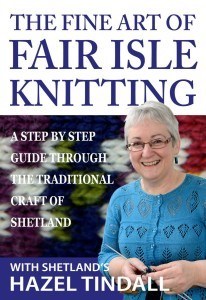 I also watched Hazel's DVD The Fine Art of Fair Isle Knitting.  This is an incredible step by step instructional video which takes you through all the stages of knitting and constructing a Fair Isle garment from swatching, to knitting in the round, to pocket knitting, dealing with patterns and charts, cutting steeks, picking up and grafting, knitting button bands and blocking in a jumper board.  When you download or buy the DVD you can download the Shetland Star cardigan, which is the item Hazel knits in the film. Beautifully presented with wonderful commentary and a laid back approach; this DVD is like having one on one tuition and who better than Hazel, with a long relationship with knitting and design, to deliver this.This is a valuable tool for any knitter's arsenal and is presented very thoughfully, with tips and techniques that will be helpful to beginners and seasoned knitters alike. Please listen in for the full review. The DVD costs £25 plus postage and there is an option for download too. 
| Holidays There will be 2 special retreats in Unst, Shetland coming up in October and January where you can learn fine lace knitting from some very talented Shetland knitters. Please check out www.belmontunst.co.uk for more details. There will also be more Shetland Wool Week Holidays in November and also in March, June, August and November 2016. If you are looking for a knitting break in England there is retreat on 7th November, organised by The Knit Stop at the Millhouse Retreat Centre in Westleigh, Devon. Details are here.
| Other news 
Don't forget that socktober is on its way and that BritYarn has a #GBSocksaway KAL lined up. You can find out all the details in the BritYarn ravelry group. I will be knitting the Round and Round socks this year in The Knitting Goddess BritSock and I have an interview coming up next week on the blog with Joy, the goddess herself!.
Next week I will also have a wee Breed Swatch-along episode of the podcast too, including some more posts on the KAL. 
| SPECIAL MENTION! 
Well done and hearty, hearty congrats to Jo Milmine, Shinybees, for winning most engaged audience at the UK Podcaster Awards – I am proud of you, mucker! Also congrats to Helen Stewart – Curious Handmade won in the Games and Hobbies category….We salute you! 
| Information 
Music: in order of appearance; Carefree by Kevin Mcleod; Julia Delaney by Slainte and G of the Bang by Doctor Turtle  – all available from the Free Music Archive.