UPDATE: Due to space I can no longer host the audio files on the blog, please use your favourite podcatcher or right click the Podgen link, to listen in a new tab (y'know, so you can also refer to the shownotes whilst you listen!)
From the new studio location in Edinburgh, it's episode 35! This episode I've got cast on/cast off, yarn review of British Wool & Alpaca from The Knitting Goddess, news from the Scollayalong and I announce the winners of the #hapalong! All this and a yarn give-away too!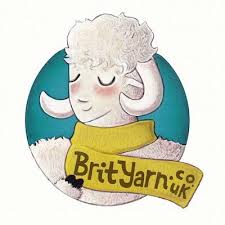 BritYarn is a brand new online yarn shop specialising in British wool.
To share and celebrate in a love of British wool, click the logo!
| News 
Are you heading to Fibre East this weekend (25-26 July) in Bedfordshire? Amongst all the fantastic vendors you will also find Romney Marsh Wools and I have been speaking to Kristina for a future episode!
I've also recently took part in the Vintage Shetland blog tour. This is for Susan Crawford's Vintage Shetland Pubslush campaign, which people have supported in force. Do visit the page to see the progress of this amazing project and how you can help bring the book into being.
| Cast on/Cast off
I've cast on the Scollay cardigan in Toft wool DK (used to be called Ulysses), but I haven't gone too far due to moving mayhem. I managed to finish Game of two haps.in time for the end of the hapalong! It has the centre of the hansel hap and the edging of Kelpie and I used J&S Jumper Weight in the edging and for the main colour I used Knitting Goddess British wool with alpaca, which I review in this episode!
This slideshow requires JavaScript.
| Yarn Review: British Wool with Alpaca from Knitting Goddess. 
Joy recently sent me some of this yarn to review and what a lovely yarn this is. Listen in for full yarn appreciation.
It is a blend of 50% Polwarth, 40% alpaca and 10% Zwartbles. Essentially this is 90% of very soft and silky wool and fibre with a dash of zwartbles which gives amazing stitch definition and structure. The hand-squish-grab has a soft, woolly yield and there is a delightful light halo of long alpaca fibres. It has an amazing softness and drape and begs to be be made into shawls, hats and scarves. Each skein is 400m for 100g and costs £15.50 for the dyed skeins and £10.50 for the natural. If you can't make it to Fibre East to see Joy this weekend then do check out her website, sign up for her newsletter and check out her shop update on Friday 31st!
I will be chatting with Joy for a future episode about her British bases, so watch out for that.
This slideshow requires JavaScript.
| Scollayalong
We had a cast on party on Friday 17th on social media and i hardly knit a stitch due to the good chat. There is such a lot of awesome wool going into these cardigans, designed by Karie Westermann. The chat is over in the KnitBritish group this week and will swap with BritYarn weekly on a Friday. We hope to bring you another Scollayalong social media hangout soon too! 
| BritYarn news
Isla has been busy since I last podcast. BritYarn is featured in the current issue of KnitNow (issue 50) and also has a new yarn on her shelves. UK Alpaca Baby Alpaca and Silk is a tremendously soft, yet strong yarn. The alpaca is hand-sorted so only the finest fibre is selected for spinning. at 80% baby alpaca and 20% tussah silk this is going to be the kind of luxuriously soft yarn that your skin will really love to be wrapped in. Check out this yarn, and all of the fantastic British wool and patterns Isla has in store over at BritYarn.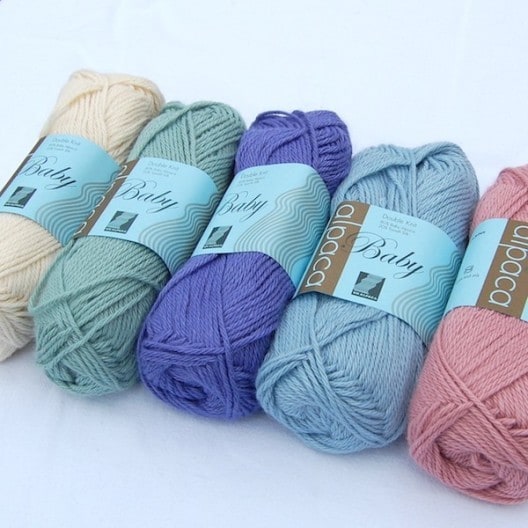 | Hapalong prizes
This slideshow requires JavaScript.
Not pictured: Romney Yarn courtesty of FiberTrekTV
Please listen to the podcast to hear the winners of the prizes. I will contact the winners and then publish the winners names in the KB ravelry group. Most of the prizes were random drawn via random.org. (I will make the screenshots available when I publish the winners names) and thelovelyfella drew the winner of the Grand Prize of a Jamieson of Shetland hap shawl kit, live on the show. Thank you so so much to everyone who donated prizes and to everyone who knitted haps. Every single hap is totally prize worthy and hearty congrats to you all. 
| GIVE-AWAY! 
This slideshow requires JavaScript.
I have a skein of Knitting Goddess British wool and alpaca to give away to one lucky person!
Please enter via the rafflecopter entry form – do not go straight to the comments (as with past give-aways, anyone not following the correct entry will be not be entered.)
The give-away opens at midnight on Saturday and closes at midnight on Sunday 16th August.
| Next Time
I will be back soon with an interview with Kristina at Romney Marsh wools and then our regular schedule will kick back in. Enjoy Fibre East if you are going and whatever you do get up to make sure you have fun.
| Information 
Music: duckduckduckduck-Goose by Mason Jar Music available from NoiseTrade. Jonesy's Jukebox by StressBitch Music Alley