UPDATE: Due to space I can no longer host the audio files on the blog, please use your favourite podcatcher or right click the Podgen link below, to listen in a new tab (y'know, so you can also refer to the shownotes whilst you listen!)
ooh! what a lot has been going on since last we spoke! Get in here for a right wee blether with me, BritYarn, all things IBYC and a KAL!

You can also listen on iTunes, via any podcatcher or my Podgen page
There is a wee dip in the volume in this podcast….I nearly lost the whole shebang, but managed to rectify it, though it is a bit rough around the edges…like meself!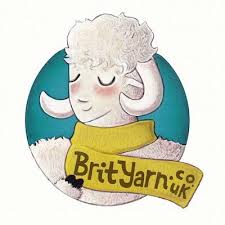 BritYarn is a brand new online yarn shop specialising in British wool.
To share and celebrate in a love of British wool, click the logo!
| Indie Burgh Yarn Crawl 
This was held in Edinburgh at the weekend and featured Kathy's Knits, Be Inspired Fibres and Ginger Twist Studio. I had a list and on the top of it was Sock Anatomy, by Clare Devine. I also bought sock sized chiaogoo from Mei and inevitably went off list to buy some Signature yarn from West Yorkshire Spinners for a FoolProof cowl.
The best bit about the weekend was the socialising and It was great to see so many chums and meet so many new faces.  Jo Milmine and I were doing a measure up service to coincide with our makeitfit series. You can use our survey monkey link to take your own measurements too. We would like to collate the anonymous information and show pattern houses what actually constitutes as standard when it comes to sizing. More posts in the coming weeks and months under the auspices of the Make it Fit banner.
Very well done to Jess for arranging such a lot of yarny fun for all the Indie Burgh Yarn Crawlers. It was an awesome weekend….even if i didn't win a raffle! 😉 
| Scollayalong 
Isla from BritYarn and I are going to host a Scollayalong KAL, casting on from 17th July. Scollay is a cardigan pattern by Karie Westermann and it was designed to showcase British yarn. BritYarn have an exciting 10% discount on DK yarn with the code scollaykaldk15. Isla is going to knit her Scollay in Blacker Lyonesse, her wool of the month. I am going to be knitting it in Toft DK. Sign ups start in the KnitBritish Rav group on Monday, so sign up and show us your yarn! More details are shown below and we will be blogging and talking about this more, so watch this space.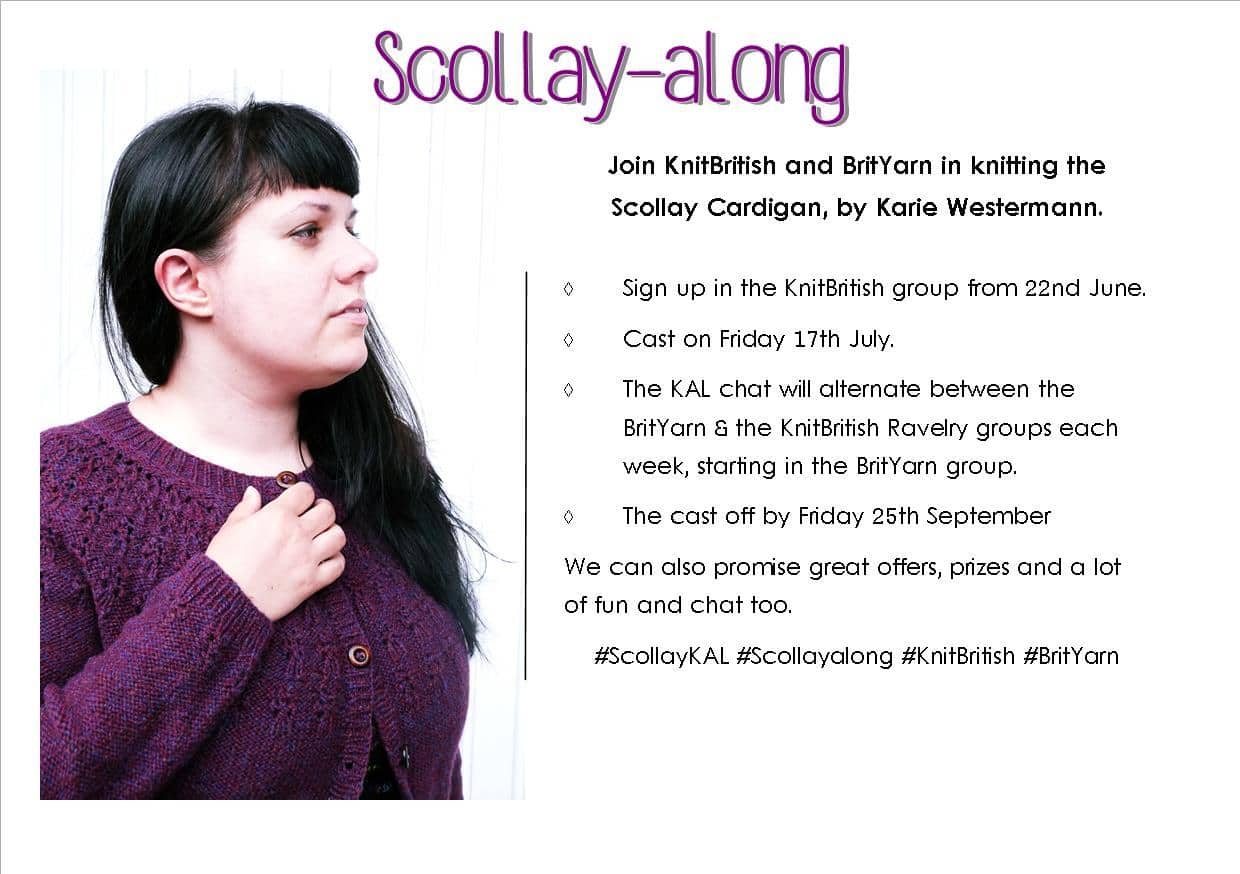 Image: Copyright Karie Westermann
You can hear more in my chat with Isla next and don't forget to check out the BritYarn blog next week for more info.
| Chat with Isla from BritYarn
In an echoey room Isla joined me to talk about all things British yarn, BritYarn and, of course, ScollayKAL. Listen in to hear why she undertook her woolly journey, why her Ravelry queue is growing and the future for BritYarn!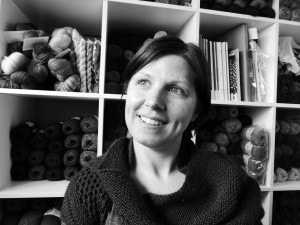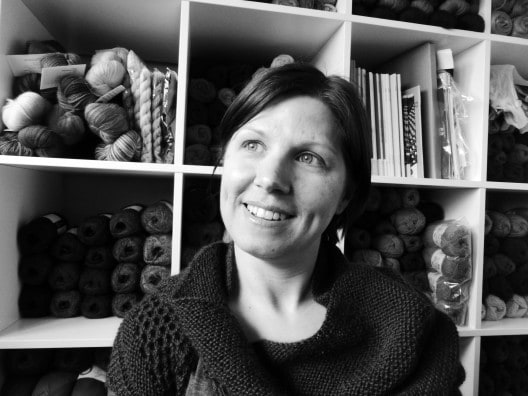 | Moving news! 
The KnitBritish podcast will soon have a new home in Edinburgh!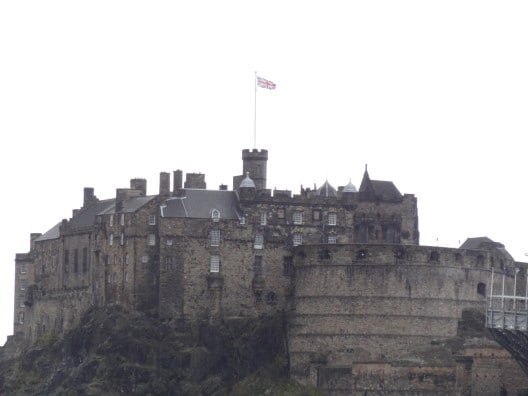 This has been a long planned move and I am looking forward to all that it means for KnitBritish too….imagine – no small fortune in airfares to get to yarny events or to interview woolly people for the show!
There may be an ever so slight disruption to the schedule in terms of shows clashing with moving, but I will let you know via the usual channels.
I am very much looking forward to being back in the city I have had a long love affair with!  
| Bye for now! 
I will be back with the podcast soon and watch the blog for upcoming Make It Fit and Scollayalong posts. Thanks for listening!
| Information
music: The Soundmaker by Rodrigo Y Gabriela from Noise Trade. Bagpipes recording by Brendan Rehill on Freesound.