It's a rainy day. Podcat is grumpy because I won't stop the rain (You can actually hear her elephantine paws stomping around!) 
But, rain, rain go away! I have my rooibos and ready with some woolly news!  Let's settle in.
UPDATE: Due to space I can no longer host the audio files on the blog, please use your favourite podcatcher or right click this Podgen link , to listen in a new tab (y'know, so you can also refer to the shownotes whilst you listen!)
| Show notes
First up thank you so much for the wonderful feedback I had for the last episode at Jamiesons of Shetland. I know so many people have a real love of Shetland wool from Shetland and it has been lovely to get messages from all over the world last week to say how much you enjoyed it and how it has made the yarn you love even more special!
| Woolly News 
Highland Wool Festival is on at the Dingwall Mart, on Saturday 23rd (this weekend).
There will be a Yarns from the Plain trunk show at Fluph, in Dundee on Wednesday 27th May, from 2-8pm. If you are in the area get along to see Leona and Nic and some beautiful yarns.
The Leeds Wool Festival is happening on 6th June at the Leeds Industrial Museum. There's a jam-packed programme of textile workshops, talks, special performances and weaving demonstrations.
And DO NOT FORGET BritYarn opens the woolly doors on June 2nd for all your British wool pleasures. Isla is putting the finishing touches to the website and soon you will be able to share and celebrate your love of British wool over at brityarn.co.uk.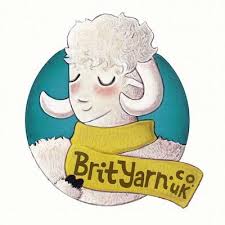 | Sheep Sponsorship 
Last year on the podcast I spoke about the sheep sponsorship scheme at Shankend farm, in the Scottish Borders. I also featured Kate and her farm on Wovember last year. I have sponsored a Hebridean ewe hogg this year and she's called The Bairn. (short digression on The Broons). In return for my sponsorship I get newsletters and also the Bairn's fleece!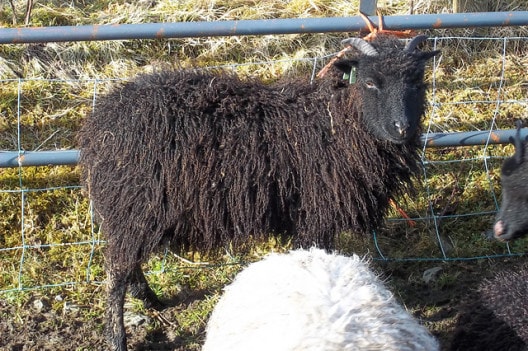 I just love the idea of following the journey of your wool from sheep to your finished object, but also learning about the shepherding year through the newsletters, as well as contributing the the upkeep of the sheep. Check out the Shankend Ravelry group for when there could be more sponsorships.
| Cast On/Cast Off 
Hansel is coming along beautifully in the Natural Dye Studio yarn. I have about 30 rows on the old shale border to go. I also cast on a Simmer Dim hap (Gudrun Johnston) in Yarn Pony a few weeks ago as a travel yarn project and it has become my bus WIP each morning.
I still have Mama Vertebrae on the pins, in Skein Queen Voluptuous. I feel a WIP assessment is on the cards as I have far more than my usual allowed three WIPs. I also bought Jamiesons DK, in Mermaid this week. This is for Andi Satturland's new pattern Vianne! Stop me from casting on any more!
This slideshow requires JavaScript.
| Knitmastery 
You might remember Cathy Scott was here a few episodes ago to talk about the Knitmastery app she is developing. Knitmastery will be a mobile app for interactive knitting charts and Cathy was at the Edinburgh Yarn Festival doing demos and getting feedback. She dropped me a line this week to say that the IoS version is definitely going to be followed by an android version. There is no release date yet, but you can bet I will let you know when it is! There follows a demo from Cathy for Clare Devine and I at the Edinburgh Yarn Festival. Listen in to hear how the software will enable you to change charts to your own preferences and revolutionise your knitting! 
| Next Time I will be back on 5th June with something new about the KnitBritish podcast!
Thanks for listening.
| Information 
You can find me on twitter and Instagram as @Knit_British; Raverly as Leira and you can find the KnitBritish Ravelry group by clicking here.
Music is Slippy-Peppy-Falco-Fox by Mason Jar Music and Mind's Made Up by Antiqool, both available on NoiseTrade.com