This is my little (long) meander back through my experiences of the Edinburgh Yarn Festival, and it will be coming at you in two parts.
There are none of the usual podcast sections this time, just me looking back nostalgically – with a happy tear and great memories of a fantastic weekend.
UPDATE: Due to space I can no longer host the audio files on the blog, please use your favourite podcatcher or right click the Podgen link , to listen in a new tab (y'know, so you can also refer to the shownotes whilst you listen!)
The show notes are link and photo heavy! Just listen in…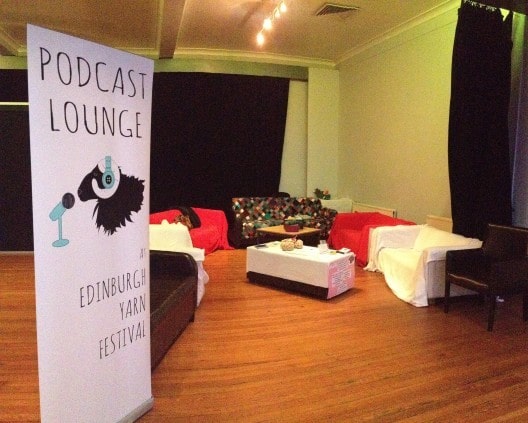 In addition to all my EYF day one reminiscing, I tell you all about the Podcast Lounge and my British wool squishing session and  I grab quick chats with Adrienne, from Williams wools and Laura Rosenzweig of Laura's Loom.
This slideshow requires JavaScript.
I also interviewed Karie Westermann, Shetland Wool Week Co-ordinator Misa Hay and some others, but I shall be saving these for future episodes!
| Links I mention
teapot trust – a charity providing art therapy for children with chronic illness. The charity provided wool winding and bag creches for donations.
Holyrood 9A  – the best place for burgers and guest beers and ciders in Edinburgh.
| Exhibitors mentioned
(See the Brochure for full vendor list)
Lucy Hague, purlescence, Owl Print Panda, Helene Magnusson , Tilly Flop , The Crochet Project, Joeli's Kitchen, weftblown and Once a sheep,  Laura's loom, tincanknits and rainbow heirloom, Dublin dye (Listen to Blasta spending some time with Dublin Dye in their latest episode), Jamiesons of Shetland, John Arbon,  black bat rare breed, Knockando, Ripples Crafts,  Yarn Garden with Katya Frankel, Ysolda and Stephen West,
I also ran and squished some Eden Cottage Yarns. I am currently knitting with some ECY Milburn yarn and will be reviewing that very soon.
| Purchases
Woollen Flower Cowl and Tweed Pouch;  2 Skeins of Smoke yarn from EasyKnits; 3 skeins of Howgil yarn from Laura's loom and an Ashford sampleit loom from Once A Sheep (not pictured). Quite modest, no?!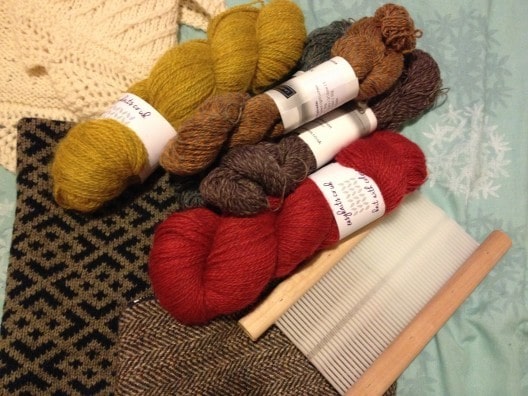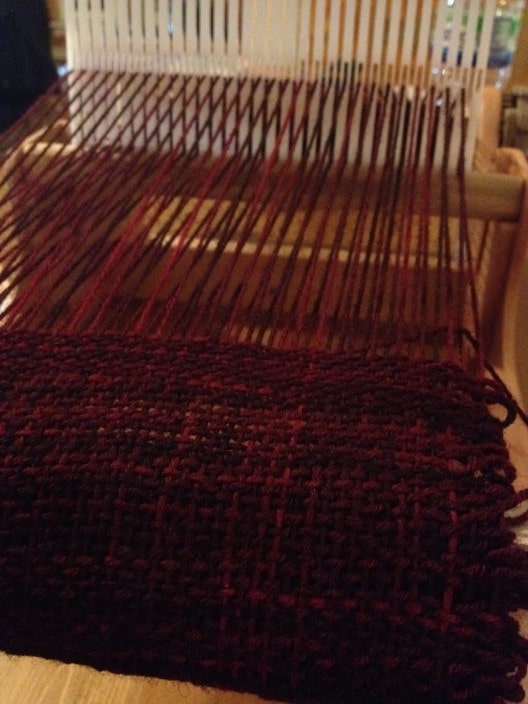 | Ca-baa-ret
This slideshow requires JavaScript.
Tune in later in the week for part two! More images to be added
| Information
Opening music: Try by Jillian Edwards Closing music Mind's Made Up by Antiqcool. Both are NoiseTrade.com
all content herein is copyright to Louise Scollay, unless otherwise stated.