Before showing you my newest favourite knitted garment, I know you are dying to know who won the contest for the Tin Can Knits ebook.
We draw winners old school at Casa KnitBritish!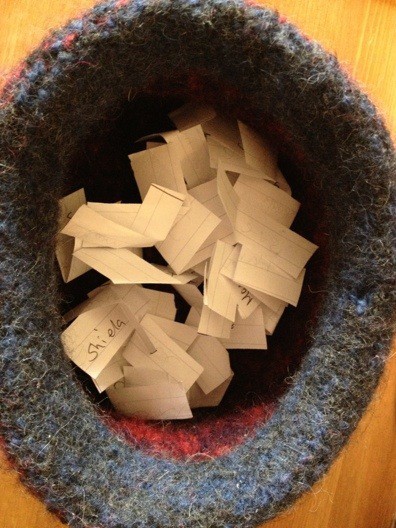 My glamorous assistant drew from the hat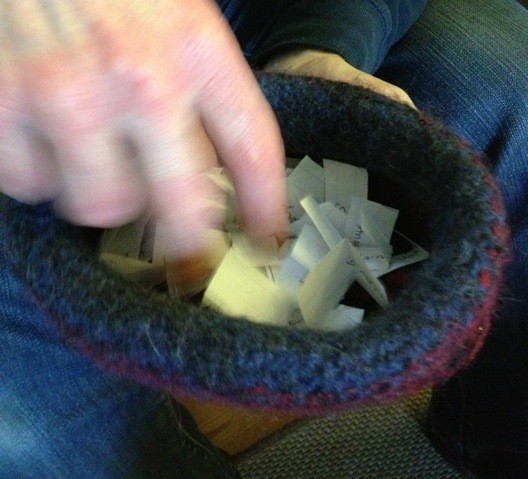 …..and the winner is……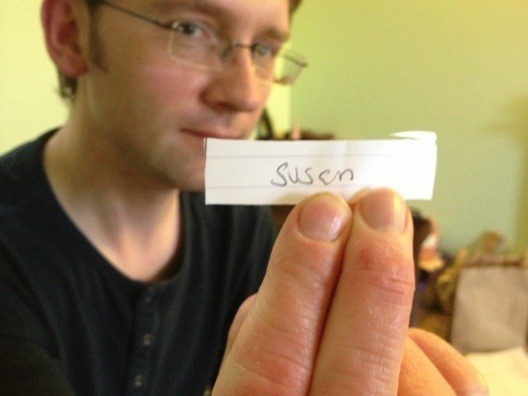 Congrats Susan! I have passed on your details to Emily so you can get your e-book and start knitting your windswept socks!!
Thanks to everyone who commented – I was really interested to hear your favourite UK wools & dyers.
More wonderfulness to give away soon!
Today we went over to my mother-island to…visit my mother. After a nice lunch of (locally produced) sausages we dug out a couple of items that my knitting hands were itching to get a hold of: My Nannie's jumper board and hank winder. Both are in need of a good clean and a bit of care, but I will blog on my wool-related heirlooms soon.
While we were there we took the chance (when the mist lifted and the drizzle stopped) to photograph Ebb, my version of Estuary, from the Handmade in the UK book.
I absolutely adore it. It is a little longer than the pattern as I went up a needle size – I am from Shetland – I need a shawl I can wrap around and around and around and this is it!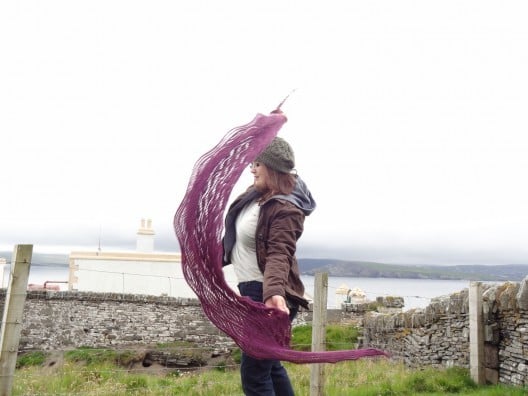 Just look at the depth of colour in the Old Maiden Aunt Corriedale! Truly beautiful. A beautiful pattern and a really lovely yarn: a soft "woolly" texture (I know! it *is* wool, but you guys know what I mean!) and colour that is so multi-faceted and mouthwatering.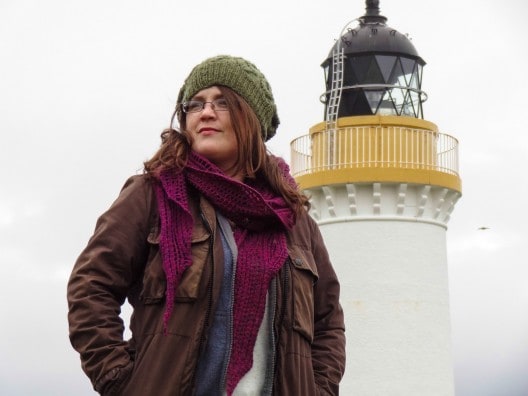 I pinned out the pattern so that the ripples on the bottom undulate and there are peaks to the little waves along the top edge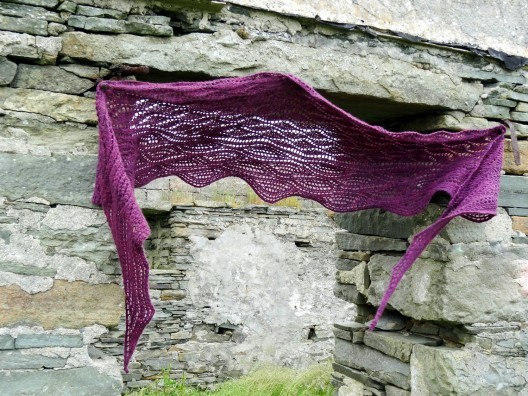 I am already planning a second Estuary in a lustrous wool, like Titus – imagine the shine on the waves!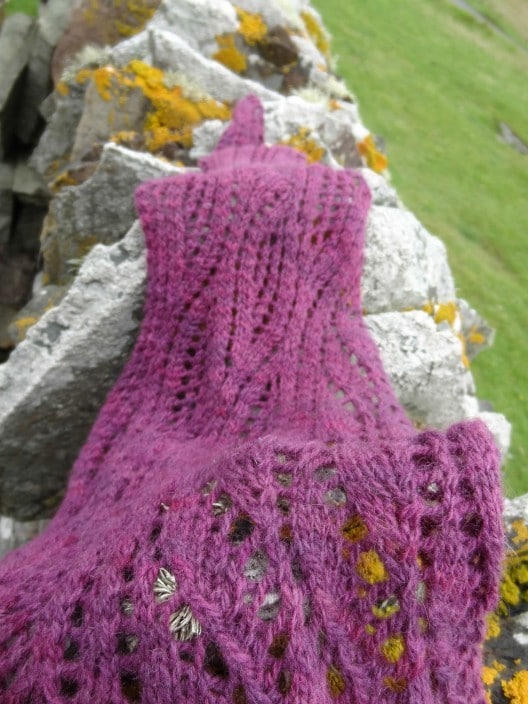 I am so happy with it, I shall even allow the double chin close up shot!