Come on a wee walk with us….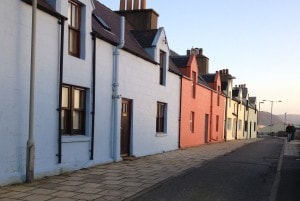 "see all the different coloured houses, sitting by the sea…"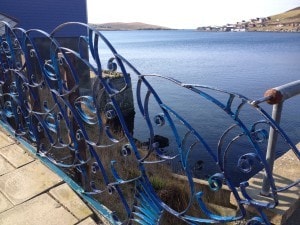 fishy fence
inscriptions on side of house from 1910 by local stonemason and amateur scientist William Johnson. Johnson inscribed several times on theories of the tide. Inscriptions can be read here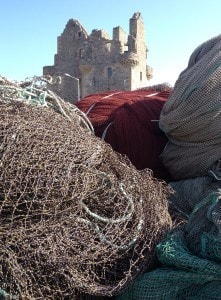 piles of colourful nets at the Muckle Yard, with Scalloway Castle in the background
down by the marina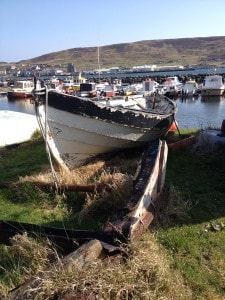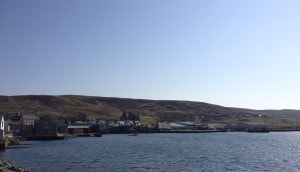 bonny blue sky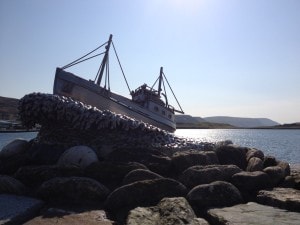 memorial to the Shetland Bus; the clandestine and dangerous operation of small fishing boats, which travelled secretively to Norway during the Second World War. They transferred agents out, under the cover of darkness, and brought Norwegians to Shetland who feared for their lives under German occupation.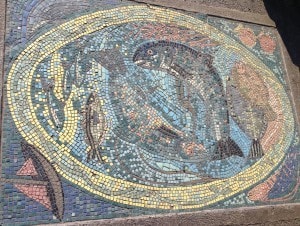 fishy mosaic work near the artist-in-residence studio, the Booth. The artist studio can be rented out here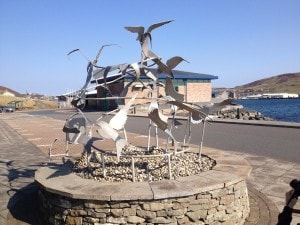 sculpture of terns  by Jo Redman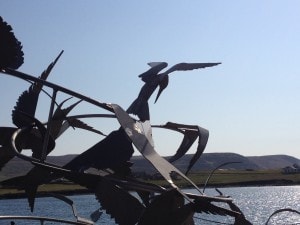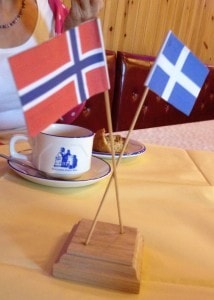 ending up with Sunday teas at the local hall, in aid of the Scalloway Museum & Shetland Bus society. Lots of mam's being treated to tea and cakes for Mother's day.
I do so hope for more fine days such as this. In weather lore it is said that the last days of March are the borrowing days and the weather has been borrowed from April.
If all the days in April can be like this, I shall feel very grounded and happy indeed.