Welcome to stop five on the Gwlana blog tour and hello if you have made your way over from one of the other blog tour stops along the way!  For the benefit of those who have no idea what gwlana is then let me explain.
Brenda Dayne, host of the Cast On podcast, is the founder of gwlana, a series of knitting retreats held in Pembrokeshire, Wales. What started as a concept to create the best knitting weekend ever has become a twice annual retreat at the Beggar's Reach Country Hotel and they occur in May and October.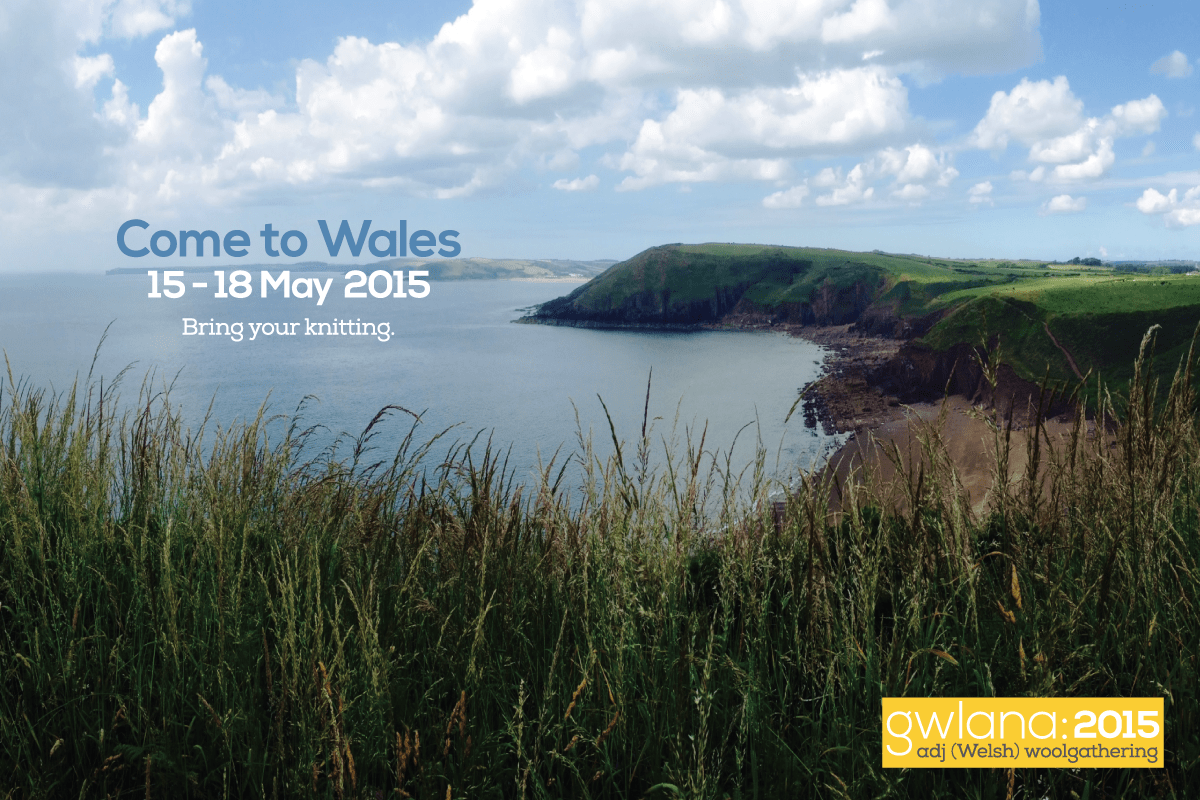 Next month the retreat is 15th-18th May and there are a total of 28 places available on the retreat. In addition to the stunning surroundings in west Wales and a gorgeous, intimate hideaway hotel in which to gather and knit, there will be some very special workshop focuses over the weekend.
Brenda Dayne and Felix Ford are your tutors for the retreat. Felix will be teaching her phenomenal Quotidian Colourwork class and listeners of the podcast will remember me talking about taking this class at Shetland Wool Week last year. Armed with an object or image that gives you inspiration you will play with shades, pick a palette and set about creating colourwork charts and ultimately a totally unique swatch based on your interpretation of that inspiration object. I cannot recommend this class, or Felix's teaching, highly enough and you really will see charts and Jamieson and Smith colour shades in EVERYTHING you look at after this class!
Brenda will be teaching Bespoke Yokes, which gives you the tools to create yoked sweaters that are perfectly made to measure and in which you can incorporate the colourwork you create in Felix's classes. Just look at Brenda's yoke here which is an interpretation of Felix's Wonders of Electricity swatch.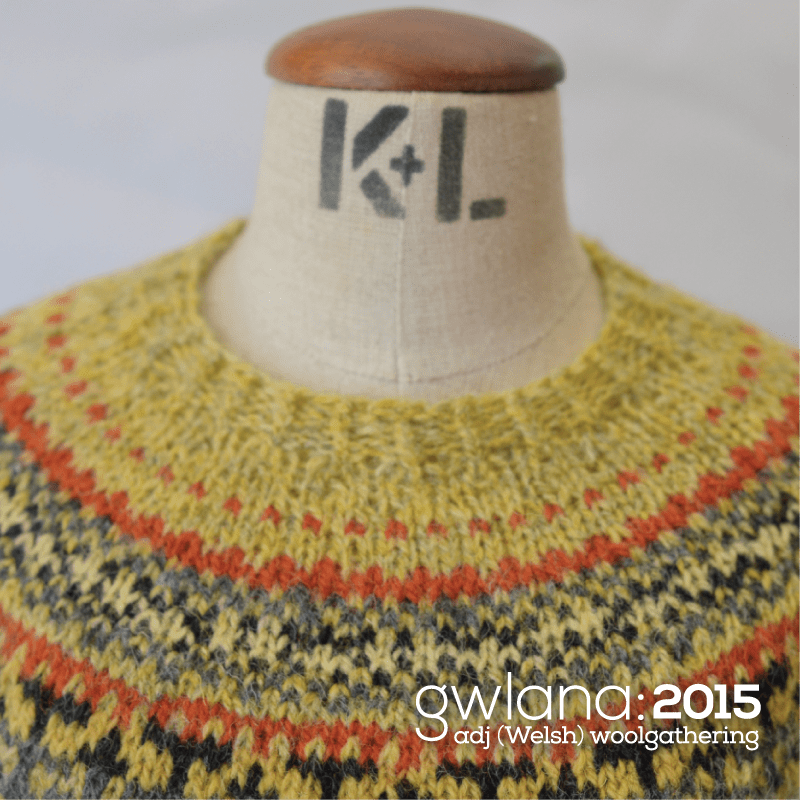 So, Lovely location – check; hotel – check (did I mention the fine local cuisine you'll get to sample?); classes – check; excellent tutors – check and check.
In addition to all that – not to mention a pop-up market place and goodie bags – there's one other thing that really sings to me about the gwlana retreat and it's the sense of community and connectedness that the weekend will bring. There are 28 places – twenty eight people all drawn together with a shared love of sticks and string (and all the magic these can do). The creative energy, the sharing of skills, the camaraderie and the friendships that will form will be really special indeed.
You can still book a place on the Gwlana retreat for May and you can do so by visiting www.gwlana.co.uk. There is also a facebook page – if that's your bag – and you can get there by clicking here. Tomorrow is the last stop on the Gwlana blog tour when it draws in at the ShinyBee's station, with my mucker Jo.