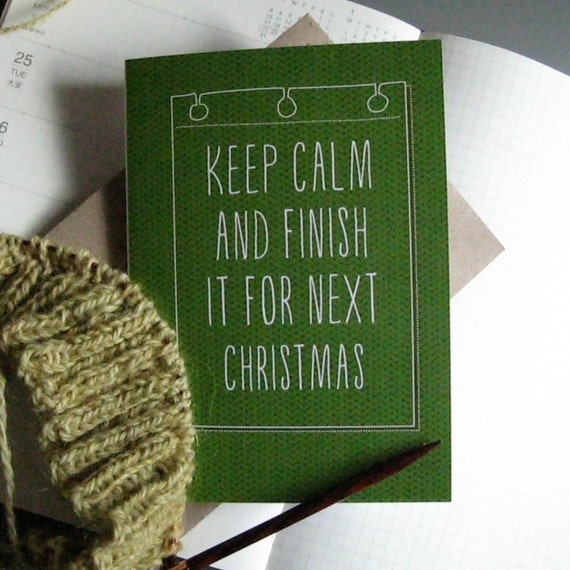 Who doesn't understand that sentiment, the rush of trying to finish up gift knitting? Julie Nelson Rhodes, AKA Tilly Flop Designs knows knitters so well…let's send em a card instead that was full of our good intentions!
Julie is a graphic designer and has a full range of knit, crochet and craft inspired cards, tea towels, temporary tattoos and prints in her etsy shop.  Tilly Flop items are playful, colourful, fun and really hit the right note…It definitely takes a knitter to understand a knitter!
I was really drawn to her A3 prints…I think my little office corner needs something like this to brighten up the place!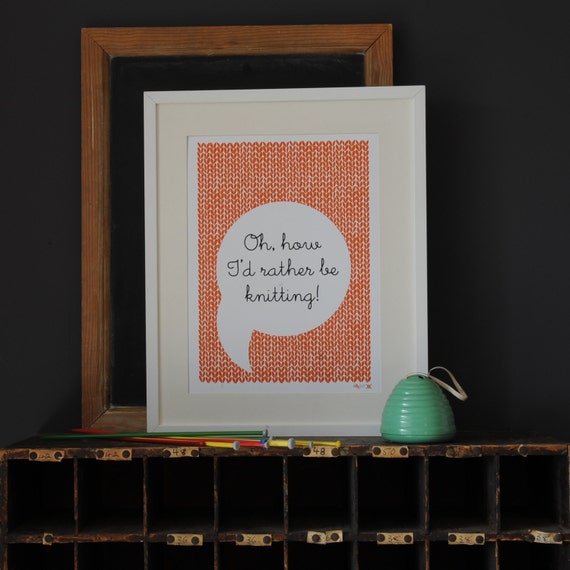 Prices start at £2.50 for cards and go up to £15 for the prints. Tilly Flop will be posting out until 22nd December, but for guaranteed UK delivery you should place an order in the etsy shop by Friday 19th, December.