Last week I went to Dundee to visit yarn shop Fluph and the wondrous proprietress Leona Jayne Kelly (and her two dogs Oskar and Arthur). We talk about wool, dyeing, the day-to-day of running a yarn shop and the juggling involved. We have a right old laugh too and listen in for a lovely give-away too!
A wee note: My laptop had a bad accident this week and I wanted to bring you a meaningful knit story that is now, for want of a better word, lost! I promised this story at the end of the last episode, so I am sorry if you were looking forward to that one. I will make a special meaningful knit episode very soon. Due to the death of the laptop the episode is a wee bit rough around the edges!
You can also listen on iTunes, the podcast app, or search your favourite podcatcher, if you prefer!
Today's episode is sponsored by Fluph!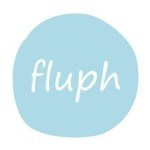 Fluph is a Brick and Mortar yarn store at 164 Blackness Road in Dundee with and online store at www.fluph.co.uk.
Fluph sells a range of notions, patterns and wool from West Yorkshire Spinners to Jamieson and Smith to hand-dyed from Wool Kitchen to Leona's own Rusty Ferret range. New online and in store this month are Croft29 Hebridean yarns direct from a small croft in Skye.

For many listeners of the podcast the first introduction to Leona was possibly at EYF interview last year asking Karie Westermann if she would come and live in her basement! It is kind of ridiculous that it has taken me so long to go to visit her shop in Dundee!
We cover a lot of topics, such as why owning a yarn shop was not her first career dream; we talk about LJ's hand-dye Rusty Ferret and the inspiration and driving force behind that. We also chat about the knitting community and how Fluph is part of a much larger craft community in Dundee and Tayside. 
LJ is funny, vivacious and incredibly honest about the pride and also the pitfalls of owning a yarn business. We also chat about experiences of mental health and the issues around being an introvert and how yarn and Fluph became part of an important journey. 
With stock from WYS, J&S, King Cole, Wendy Zauberball, Wool Kitchen and her own hand-dyed Rusty Ferret. There is a lot to love about the range of yarns and amid the commercial and hand-dyed yarn there is something quite special too – I bought some of the incredible Croft29 Hebridean wool, from Skye, which went in the online shop this week. It was thanks to one of her knit-night goers than LJ found out about this great yarn and the story behind it.
It is not the only small producer local yarn to be featured at Fluph, on Saturday 7th May (to be confirmed) Rosemary Champion, aka the Accidental Small-holder will  be launching her Ryeland yarn, from her own flocks, at Fluph. Do watch out on the Fluph blog for news of that and check out Rosedene Ryelands too!
As well as putting the Ryeland yarn event in your diary you should watch out for a Trunk Show with Yarns from the Plain on 25th May, classes with Karie Westermann and keep your peepers peeled for a return visit trunk show from Ripples Crafts. There are also plans afoot for a day with Old Maiden Aunt!
I get the very strong sense that a class, workshop or event at Fluph is very much like being with your own kin, in a friendly welcoming area and where the kettle is always on. I am sure you will agree from listening that LJ is an affable host with a generous, genuine and gorgeous spirit. Her shop is an utter joy, as is spending time in her company.
I love that she is so embracing of the knitting and craft community and that she would quite literally do anything for you, if it was in her power, despite sometimes struggling with her own anxieties and introverted feelings. We recorded a little more about craft and mental health, but I think that is something we will pick up on and share in another episode.  She talks with such fondness about her knit-night goers and for her the group is about chilling and having a great time, as well as knitting. I heard her offer the knit night times to a student customer who was saying she was amid revising and LJ said "there is a safe space here whenever you want it – just to get away for a while" – like i said, generous and genuine and thinking of others. 
Leona sent me away with a skein of Rusty Ferret yarn to give away as a prize to one lucky winner! To be in with a chance of winning please leave a comment on this post and give us your opinion. As LJ says in the show, she'd like your feedback on what you like to see in dyers updates – do you like the same stock colours each time, do you like one of a kind colours, do you want to see a Rusty Ferret Yarn Club one day? If you've never seen Rusty Ferret yarns, take a look at some of the examples, but do let us know your opinion. I will draw a winner before the next episode on 6th May and you might win this lovely sparkly Wink yarn in the Iridium colourway!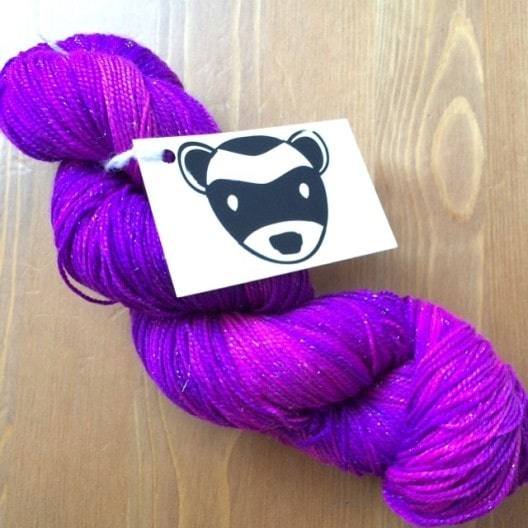 | Don't Forget
Next Saturday is Yarn Shop Day! Check out if there are events near you and if not, just go to your favourite yarn store or online shop and show your support there
| UPDATE 4/5/16
I just drew a winner by random.org number generator and the winner is commenter number 8 – Cia! Well done!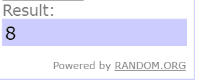 | Information
Music: Carefree by Kevin McLeod and Singin' in The Rain (demo) by David Mumford – Both are on FreeMusicArchive and are both shared under Creative Commons Attribution license. Images are copyright to owners as stated, otherwise belong to me.