UPDATE: Due to space I can no longer host the audio files on the blog, please use your favourite podcatcher or right click the Podgen link below, to listen in a new tab (y'know, so you can also refer to the shownotes whilst you listen!)
Available on iTunes and to download from podgen
Show Notes
: : Festive Doings : : 
I have been feeling slightly more festive this week, probably thanks to forcing myself to do a Festive Advent post each day of December…hopefully I can get more festive and find more to post here and also on Instagram and Twitter.
My festive doings this year – including a Christmas getaway for the lovelyfella and I – and looking forward to a less packed or frenetic festive season. Small gestures and spending quality time with one another can mean so much more than big, expensive presents. That has spurred me on to start the small gestures festive pattern swap in the KnitBritish Ravelry Group.
Friday 12th December is Save the Children Christmas Jumper Day and at work we will be getting our best worst glittery snowy jumpers on. I am also donating to Save the Children instead of sending cards this year. Of course, sending a card is a small gesture too, but I do like to think of the money being of more use to someone who really needs it.
: : News : :
Louise Hunt of the Caithness Craft podcast is organising a retreat next year in John O Groats from 28th-31st May.
I am also going on PodRetreat 2015, which is being organised by Nic from Yarns From the Plain. The location has now changed, due to unforeseen circumstances, so instead of Chester we are bound for Wales, to a farmhouse near Denbigh! There may be a place available, but please check with Nic in the Podretreat thread.
Edinburgh Yarn Festival is 14-15th March 2015. Are you going? There are still some spots available on some of the workshops and you can book those via the website (which I mistakenly say is co.uk, when it is, in fact, dot com).
Podcast Lounge is going to have something for everyone throughout the weekend  with podcaster meet ups both days and much more. I actually have a spreadsheet! For those who want to attend and be involved it is going to be a heap of fun. Any questions about Podcast Lounge you can email me Louise [at] knitbritish [dot] net.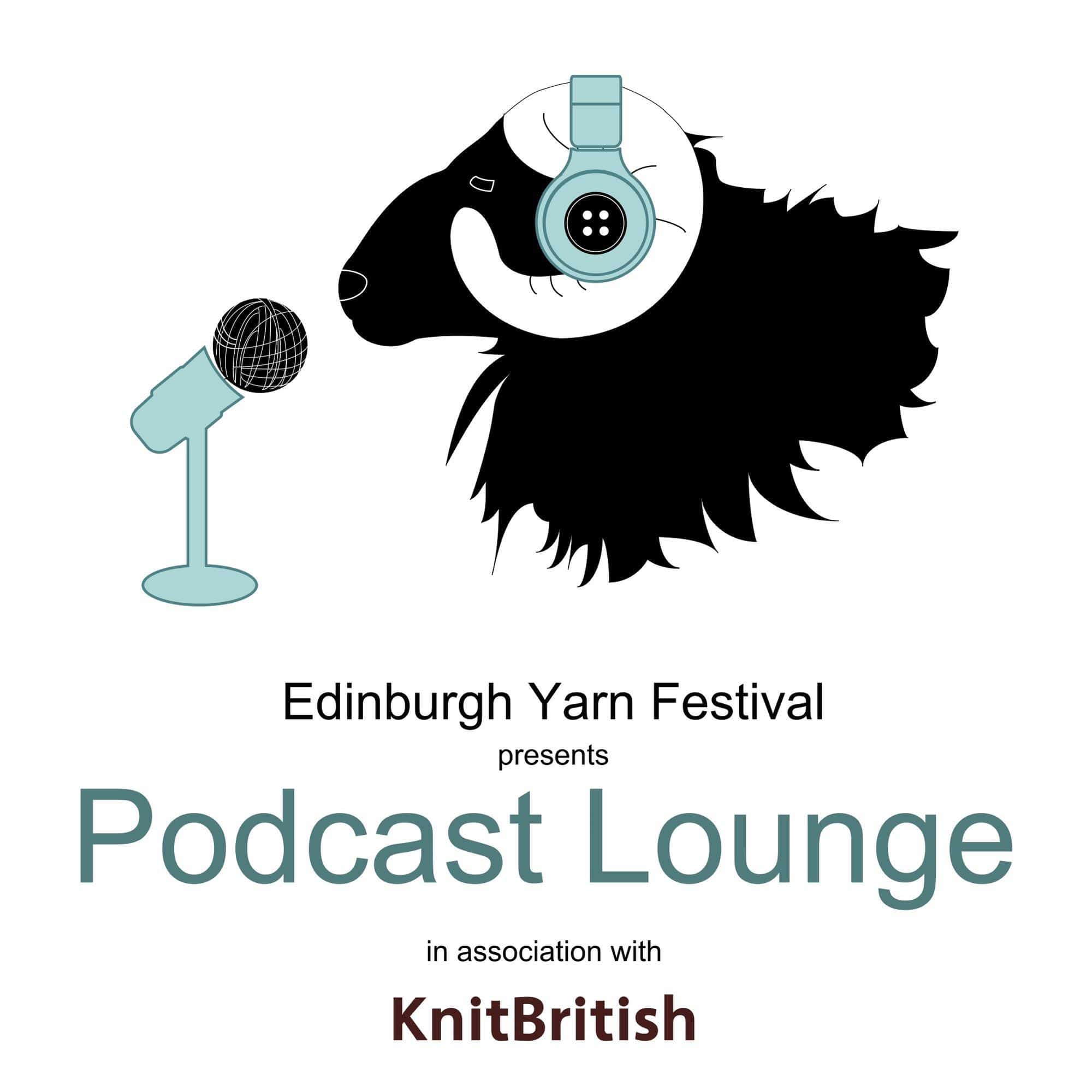 : : Cast on / Cast off : :
I cast on Vedbaek shawl, the Second by, Karie Westermann. Not content with not finishing my J&S version I have cast this on in Viola DK. It is a second shawl choice for my mam (with Antarktis) to choose for her special gift to pass on to someone. I am torn which one I want to be left with!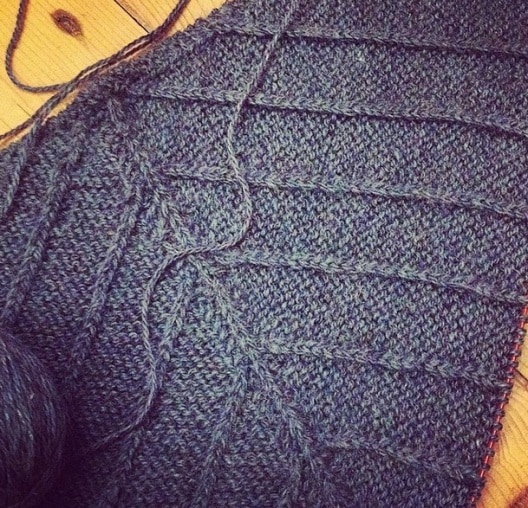 Skein Queen had a mini update and two skeins of  Voluptuous in Verdigris…feel a Vertebrae coming on!  Also Toft Ulysses  – ANOTHER possibility for Scollay. Last week I couldn't get pictures of my cast offs Lapsang, by Clare Devine, and Antarktis, by Janina Kallio – but here they are now!
: : Notes from last episode : :
Feeling solidarity after the feedback that most of you also think life is too short to knit things you do not like. Time for charter to issue to non-knitting pals and charities who think knitters will knit anything!
Chrissie Day has sold out of the North Pennines BFL that I reviewed last time – you cleared her out – how wonderful?! Also a note here on how I review items and why you will never get a false review from me.
: : Hellos and Thanks : : 
Thanks to Mirella from Wool + Bricks for giving away Amina and Khumbu…winners coming soon.
Special hello to my twitter mucker Spinning Gwenny. Hello also to the new kids in the KB Raverly group, it is lovely to see you in there.
: : Tunes : : 
Opening track: Madeline, by Ukulele Jim
Knit-related end song: It Had To Be Ewe, by Wren Ross.
Both are from www.musicalley.com