It is COLD! It is bright and fine here in Shetland today, but…
Bloomin' heck, it is cold!
I never like to have my thrapple bare at this time of year and as soon as the weather changes you can bet I will have wool around my neck until at least March.
I was excited to see that Clare Devine has a new pattern out today which will banish the chill from your thrapple and look very pretty too.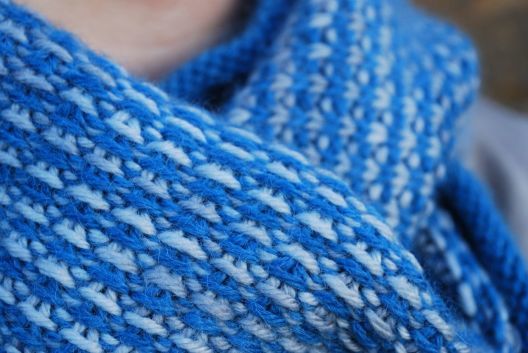 Snell, old Scots for absolutely-perishin'-Baltic-so-it-is, is a slipped stitch , reversible cowl that can be worn short and sweet, or knit longer to double up around your neck to keep you cozy.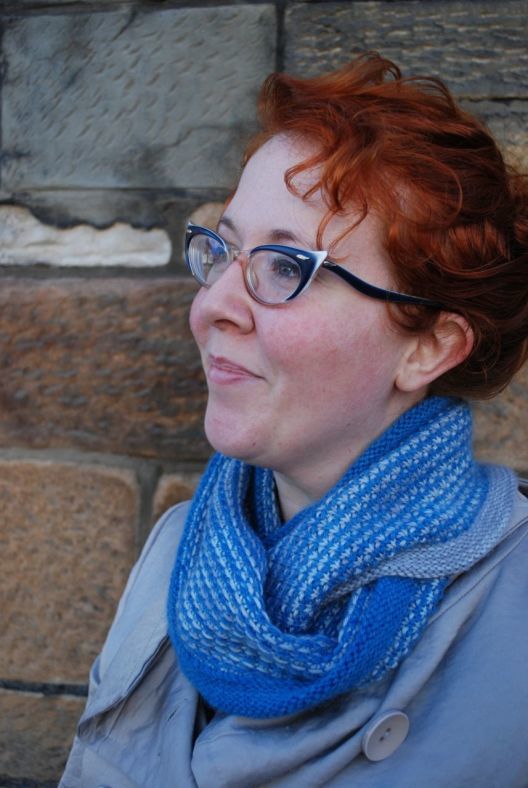 Snell is knit in two yarns from Ginger Twist Studio dyed (and modelled) by Jess, but Clare says that this pattern is designed to set your stashed single skeins free! I have already been stash-diving and selected some DK BFL/Masham from Laxtons and Viola from John Arbon! Both yarns are dreamily soft with lovely subtle colour changes in both the dyed and the natural yarn.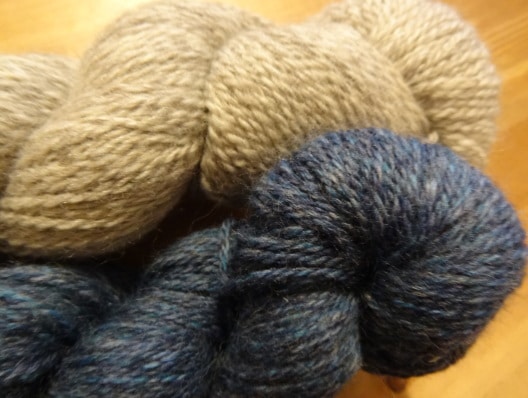 I think it will make a lovely quick knit, as the elegant slip-stitch pattern is easy to remember. What a lovely knitted gift this would also make?
Snell costs £3 and is available on Clare's Ravelry store.
Come back here on Friday when episode 14 of the KnitBritish podcast will be here. There is an exclusive chat with Clare and Jess about their new collaboration. You REALLY won't want to miss it.
Many thanks to Clare for the kind use of her pictures.