UPDATE: Due to space I can no longer host the audio files on the blog, please use your favourite podcatcher or right click the Podgen link , to listen in a new tab (y'know, so you can also refer to the shownotes whilst you listen!)
This is a bit of info on the Breed swatch-along, which cast on on Monday! Nothing else in this episode barr #Breedswatchalong details.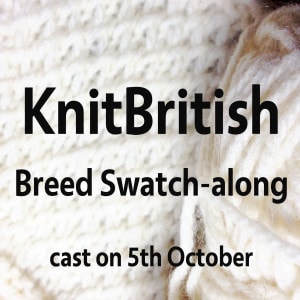 You can listen on iTunes, the podcast app, or search your favourite podcatcher. 
You can find other posts on this topic on the blog and a whole heap of chatter and excitement in the KnitBritish ravelry group.
You can find all the rules and FAQ here.
You can find helpful Pinterest boards with woolly suggestions and inspirations.
There is a list of wool categories for your info and you can download your test drive guidelines by clicking that there link. 
Use the tag #BREEDSWATCHALONG in your project notes and on social media!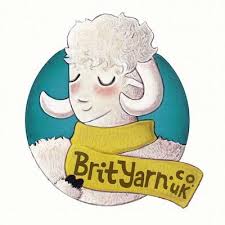 KnitBritish is sponsored by BritYarn. For a great range of single breed yarns from WYS BFL and Jacobs to a whole host of Blacker Yarns then please click on the logo for all your swatchalong needs!
Links : Blacker, BritYarn. Garthernor, Black Bat Rare Breeds 
| CLARIFICATION: 
Not mentioned in the podcast, but i will include it here: local means whatever is available to you in your area: if it is native sheep breeds then that is wonderful, but we are really trying to explore what is in our immediate area and that doesn't have to mean native or indigenous…if you live in Outer Mongolia and there are Herdwicks there (probably not) then you use it. Any further clarification needed then get in touch.