I'm Louise, Hello!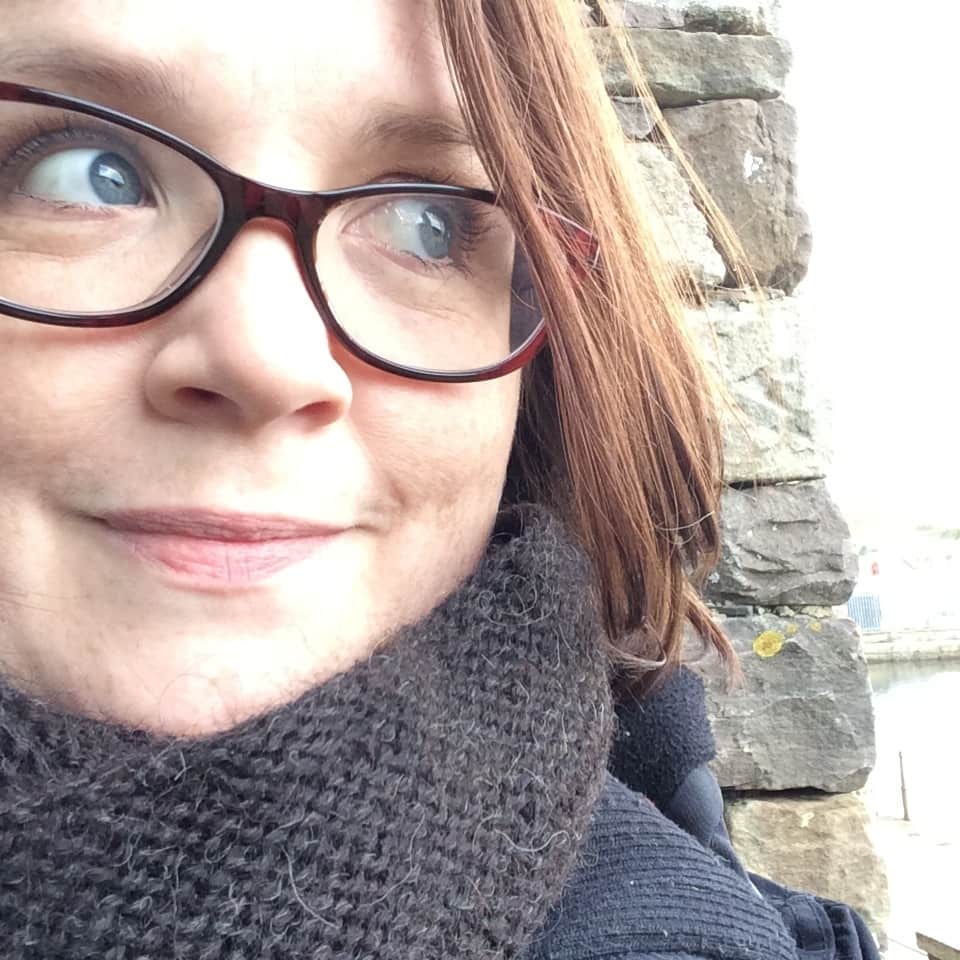 One day I wrote  this blog post on a local yarn and I was a bit ashamed to discover that almost all of my stash was imported wool.
Quickly I cobbled together the idea to try and knit with as much UK produced yarn as possible, wool grown, spun or dyed in this country and as many British breeds as possible…and not  just sheep! There is a wealth of other British grown and dyed fibre such as alpaca, mohair, cashmere, angora, llama…(actually yet to find British llama, do you know any?)
The aim was to knit, review and blog on the subject all year and most importantly promote as many UK producers as possible. There is such a huge local resource out there –  a wealth of wool.
After the first year I was off and running and the following year I started the KnitBritish Podcast. Now we are 8 years or so later from that initial idea and things have changed again.
In 2019 the name of the podcast changed (and eventually this site) and the new name I feel reflects the value I feel that we must celebrate in every stage of the process from growing wool, to spinning, dyeing, designing and creating with it – it is all important and valuable WoolWork. I still encourage everyone to support their local and I still talk about my local, but WoolWork has come to mean a lot and it speaks to something we all know of.  More info in this post here : Episode 119: What's in a name?
How to Listen?
You can listen to episodes right here on the website. Click 'Podcast' on the top menu an you will find all episode posts, with detailed notes, starting with the most recent episode.
You can also listen wherever you find audio podcasts. Need some suggestions?
Affiliate links
I have never before chosen to affiliate with a company to assist with supporting the podcast, however from November 2020 there is a widget on the sidebar of the website for WoolWork Recommends, an affiliate page on www.uk.bookshop.org –
This is an online book store which supports independent booksellers across the UK (there is also an US version). If you purchase a book from my recommendation list then as well as supporting indie businesses, I can also earn 10% commission. Whenever I link to books on posts I will always try to link to items which are not on Am@zon and if it is an affiliate link to bookshop.org I will state this in the post.
Contact
To get in touch via the contact page or email me woolworkpodcast [at] gmail [dot] net. I am also on instagram as @_woolwork
There is a WoolWork group on Ravelry, but due to the recent changes, the severe issues with accessibility and the behaviour of the founder, I cannot use this space. I am looking for a new online home for the WoolWork Community (who are smashing and wonderful). If you are not affected by the new look Ravelry please feel free to use it, but there are changes afoot.